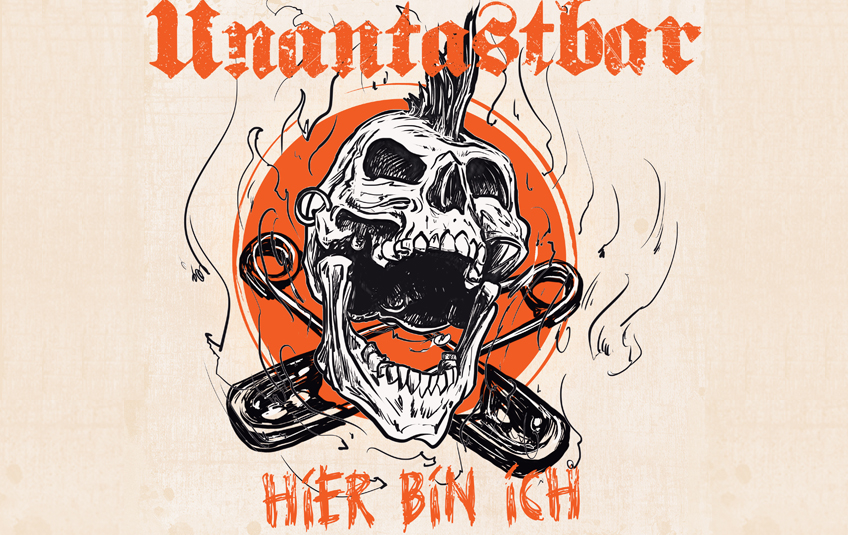 "Hier bin ich" - Unantastbar announce signing with Spinning Goblin Productions + new album "Wir leben laut".
Hi and welcome to Lila's news!
For the start of the new year, which is already a month away, no band offers a better introduction than Untouchable. For their signing with the rock label Spinning Goblin Productions , the band announces their latest album "We live loud" (We live loudly) for December 30 and with this news they release a brand new single that strongly underlines the message of the title.
Unantastbar look back on almost two decades of band history, which they have filled together with a lot of punk rock. Since their inception, the individual members have been playing together, which simply shows the bond between them and the passion for their music. The change to Spinning Goblin Productions, which is part of Napalm Records , opens a new chapter in their long journey that is far from over. Fans can look forward here to punk rock in Untouchable manner, which at the same time leaves room for surprises.
As if this wasn't enough, the band released a new single for the signing. With "Here I am" the band celebrates life and presents it in its different facets in the usual rough tone. It is not always everything perfect and we are even less, but just the mixture of good and bad moments is finally what defines us. Especially the topic of self-confidence is taken up here and illustrated by their music video, which we can only recommend you to watch.
Lila is out, be the beat with you!