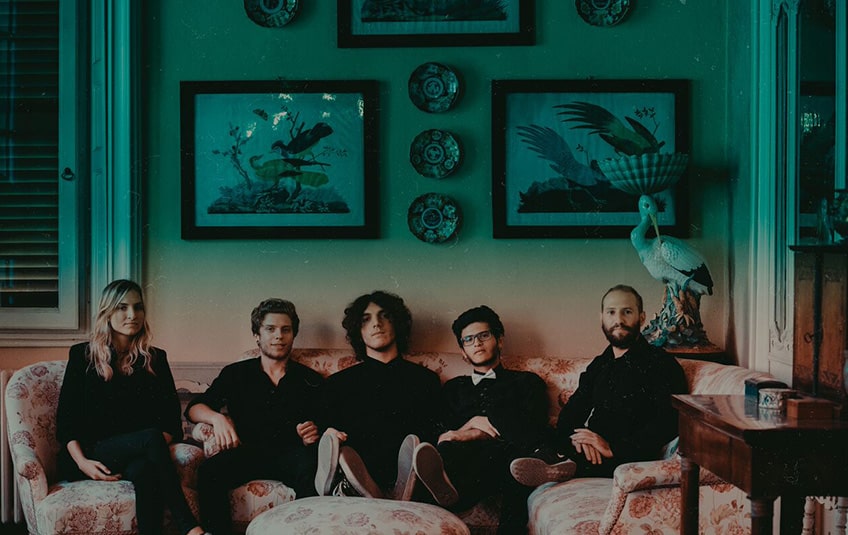 Our insider tip: Sittingthesummerout release EP "To Those Concerned
Hi and welcome to Lila's review!
Not too long ago a "little bird" gave us a song called "To Those Concerned" which we already classified as a real insider tip after the first listen. When we were offered shortly thereafter to write a review about the associated EP, it was immediately clear to us that we do not want to withhold this disc from you.
The speech, my Immortals, is from Sittingthesummerout and your new EP "Brick and Mortar". On the record are a total of five tracks which will spoil you for 15 minutes with the finest post-hardcore. After just two years of band history, the quintet, around the vocalist Samir Batista, with "Brick and Mortar" created a great EP that they can really be proud of! Our studio especially like the rough passages of Singer Samir in which he alternates between dramatic speaking and harsh shouting.
The sound of the band is so unique that you could directly assign it among thousands of pieces. Furthermore, this almost tempts you to turn the volume control of the system to the limit.
Samir Batista, vocalist of the band, says the following about the theme of the EP:
- "Rejection and deception, the obstacles we face in life, coming to terms with what goes on, and how to become a better person."-.
Conclusion: "Brick an Mortar" is, especially through the partly spoken passages, a very unusual EP that we like very much on the one hand and furthermore made us curious about what Sittingthesummerout in the future (we will certainly tell you about it). From us the disc gets the predicate "Must Have" and should be missing in our opinion in no CD shelf. For all of you who are not sure yet..... here is a link to the video "To Those Concerned"
Image source: Edoardo Giacomelli
Lila is out, be the beat with you!