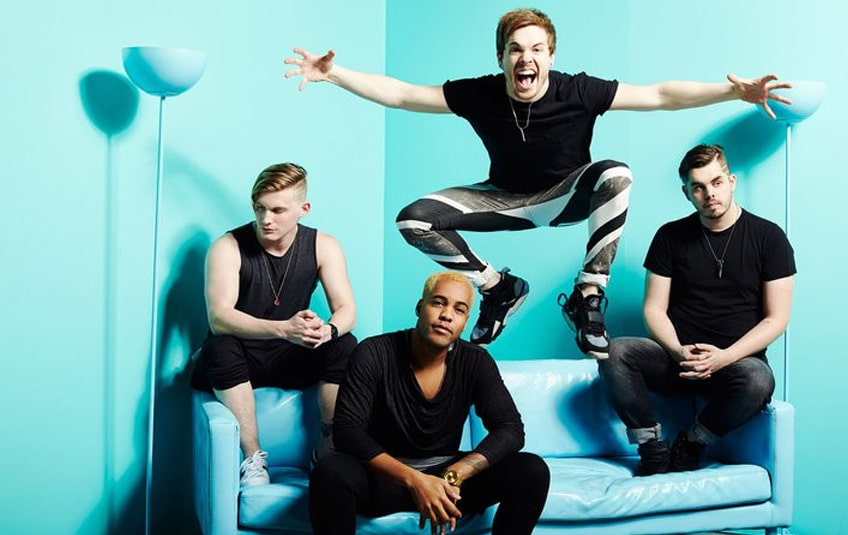 Our review of the Set It Off album "Upside Down
Hey and welcome to Lila's review!
It's been a while since we presented you a new album, so we want to catch up as soon as possible. Here now our review of "Set It Offs" last album "Upside Down", which was released on October 7, 2016. The album contains 41 minutes of finest punk-pop presented on 12 tracks. The boys make the entrance into the album with the song "Something New"which already rocks quite a bit and has grabbed us from the beginning and before we knew it we were under its spell.
Again and again we have pulled us the tracks until we could almost all of them by heart. Not only because of his lyrically appealing lyrics also musically have Set It Off have a lot to offer. The band makes use of the usual instruments like guitar and drums as well as numerous other instruments that make up the unmistakable beat. In addition, Cody has given us a lot of fun on songs like "Hypnotized" by his spontaneous rap interlude very positively surprised. The seamless transitions of the individual songs make the album sound very harmonious which we like very much.
The album brightens up the mood especially on cold and dreary days because it stirs up the longing for summer and is so very good for the mind.
In the colors blue, white and black the album cover shines. Already at first glance you can see that the band have depicted the name of the album in a beautiful still image: Below is a blue sofa with a lamp on each side. Above the whole thing hangs a lamp on a ceiling. Actually, it seems quite normal, would not be the guys who had to stand absolutely head 😉
We are looking forward to more albums from the bands and definitely recommend it to you!
Image source: setitoffband.com
Lila is out, be the beat with you!