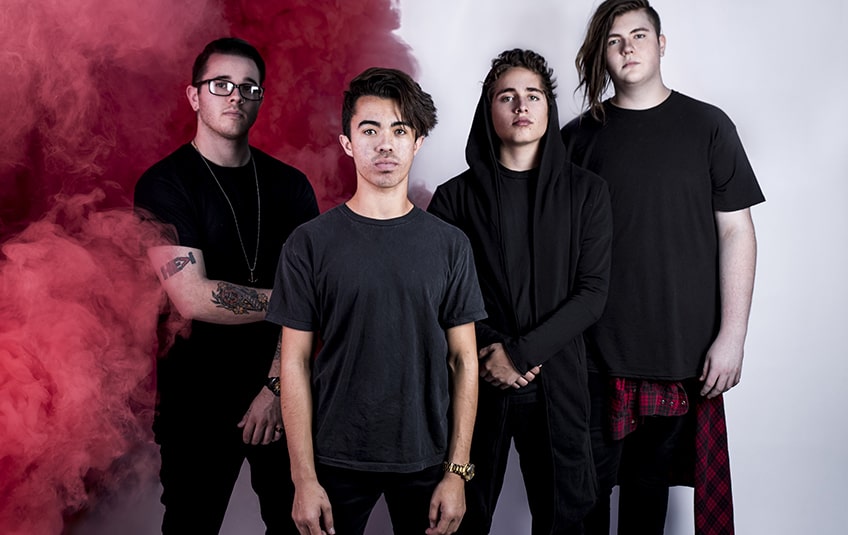 Who We Are release "Memory" feat. Kevin Trasher of Escape The Fate + Debut EP "Who We Are" announced for April 20.
Hi and welcome to Lila's news!
Today we would like to talk about Who We Are" and all Immortals, who didn't know the guys yet, we can only advise to catch up as soon as possible, because we are sure that the guys have the potential to get to the top. The band from Los Angeles was founded in the winter of 2016 and exists since then in the following line-up: Nikko (vocalist), John (guitar), Jeremy (bass) and last but not least Robbie (drums). Much is not yet known about the guys and exactly there we want to create a little remedy because on the April 20 , Who We Are their self-titled debut EP.
So you can get an impression beforehand, the guys have a first taste of your skills in the form of "Memory feat. Kevin Thrasher" (which can also be seen in the video for the song), the first single release of the band, provided. The very dynamic track features a very wide range of hard as well as melodic sounds due to its massive sound. To the content of the track give Who We Are himself made the following statement:
"This is a song trying to give people an inside look and a first-hand experience of what it's like to be dying of cancer and watching someone you love die of cancer. The video depicts unnecessary conflicts in a household as wasted time of enjoying someone's company that's close to you".
Just like for this song, the guys worked on the other tracks to "Who We Are" with a real hammer team to finish the new EP: This includes among others Johnny Young (Message To The Masses), Nick Morzov (Cartographer/The Night Game/Dan and Shay). and Kevin Thrasher (Escape The Fate).
Our magazine is already looking forward to the new EP and will of course keep you up to date on this! 😉 We have the guys from Who We Are completely convinced and therefore the disc gets an absolute buy recommendation from our studio.
Lila is out, be the beat with you!