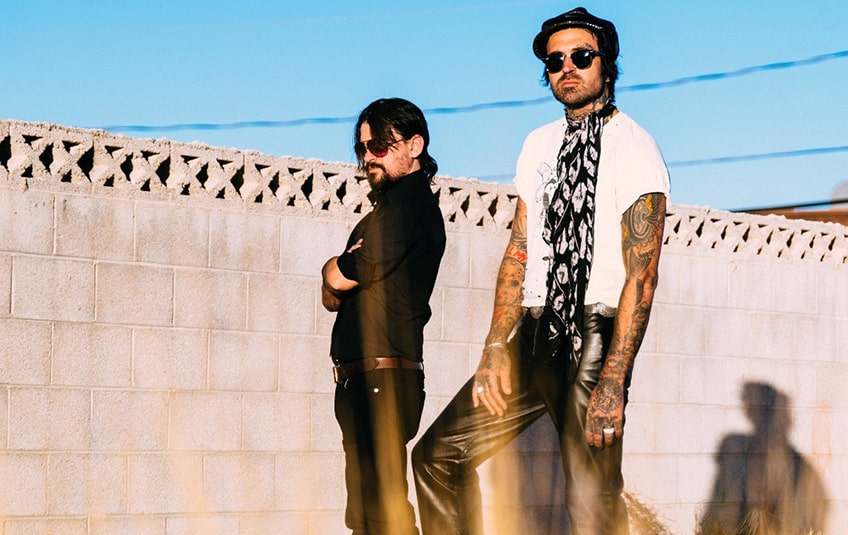 Yelawolf and Shooter Jennings release collaborative album "Sometimes Y
Hi and welcome to Lila's review!
Today we want to introduce you to the latest project by Yelawolf and Shooter Jennings , a musical duo and long-time friends who have come together to create something musically great. You can hear the result on their album "Sometimes Y".
How did it come to this unusual cooperation?
Well, Yelawolf is a well-known US rapper who has met many different artists in his career, collaborated with musicians such as Ed Sheeran and Travis Baker , and released his debut album on no other label than Eminem . In his childhood, he travelled a lot and was able to incorporate many different influences into his music, also due to his roots.
Like Yelawolf, Shooter Jennings travelled a lot at an early age and more or less grew up on his parents' tour bus. As the son of the well-known country singers Waylon Jennings and Jessi Colter , he grew up with this sound and tried his hand at various instruments, recorded his own demo taps with his father and finally dedicated his life to music. In the process, he discovered his passion for Southern blues rock as well as country and over the years has released various albums that take up both.
The duo, which seems unusual at first glance, met at a Struggle Jennings concert in 2010. The chemistry was right and the idea of setting up a joint project was born. We and perhaps also the duo themselves would not have expected that this first-time opposing combination would produce something so special.
Following the mottoback to the roots, this album feels like a nostalgic journey that leads to the beginnings of both artists and yet combines the past with the present. Here, 80s pop vibes meet Southern rock, country and rock'n'roll, which in turn are accompanied by light electro and hip-hop. Of course, the Hamon organ, which guides you through most of the songs, should not be missing. It seems as if both artists merge their styles and at the same time bring in what inspires them. This becomes especially clear in songs like "Moonshiner's Run", a real true metal hymn, and the song of the same name "Sometimes Y", which contrasts with it. The band last explained about the title (meaningfully translated) in Rockhard:
"As a child, you are taught all these spelling rules in school, but in the same breath they also tell you that there is the occasional exception like 'sometimes y', with which you can question the whole system. All of a sudden, all the rules are open again and you can do whatever you want. That's how we felt working on this album."
Their album combines the feeling of freedom with happiness and hope and literally reaches for it. With "Sometimes Y" , the musicians fuse the appropriate mass of creativity, naturalness and chaos and thus create the ideal soundtrack for the summer. We can only recommend that you listen to the album and keep an eye on the duo. "Sometimes Y" gets from us an "absolute buy recommendation"
Photocredit: Jesse Lirola
Lila is out, be the beat with you!