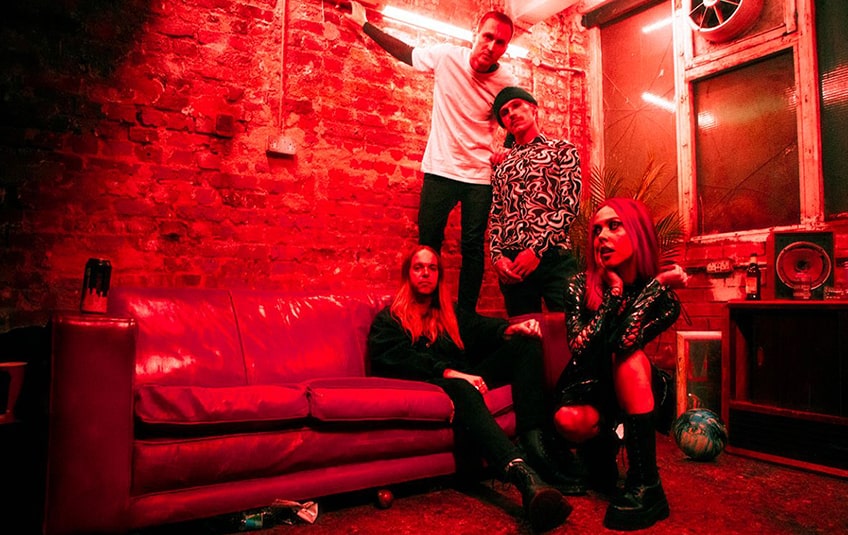 Yours Truly unveil brand new work "Is this what I look like?" tomorrow.
Hi and welcome to Lila's review!
Between all the filters, posed images and daily negative headlines, you can get a little lost in reality and lose yourself. Finding one's own self and really accepting it too is a challenge that Yours Truly takes up in their latest work. On 15 July, the band will release the follow-up to "Self Care" and follow it up with five new tracks in their EP "Is this what i look like?" .
Yours Truly comes from beautiful Sydney and was formed in 2016. Initially strong in pop punk, the band now plays their very own mixture of pop, alternative, punk and rock, which is why it is difficult for me to make a real classification here. What can be said, however, is that Yours Truly is one of the bands that are helping to shape the scene in a more modern direction with their fresh spirit and energy.
"Is this what I look like?" picks up on the dichotomy between how we see ourselves and how we are seen in the individual songs. All the self-doubts that singer Delgado also knows are openly and honestly conveyed to the listener through the individual songs. You are taken on a trip from beginning to end and the individual dimensions of self-acceptance, in which you also catch yourself with one or the other thought, are run through. Deeper and deeper you descend with Yours Truly , who show you that the world is not perfect either and that this is perfectly fine.
Musically, the band draws on influences that have shaped them such as Bring Me The Horizon or The 1975, Bloc Party, Head Automatica. Their sound is harder, even more energetic and thus opens a whole new chapter in which they take their potential to the next level. With a mixture of pop punk and alternative as well as effects, electro and much more, you can look forward to a new version of the band with their new EP that definitely won't let you sit still.
"Jetzt wollen wir einfach die Songs schreiben, die wir schreiben wollen. Lasst uns keine Angst haben. Lasst uns einfach die beste Band sein, die wir können".
Our magazine can only recommend you to listen to the new album and I also recommend the introductory songs "Bruises" and "Careless Kind". Listen to it!
Lila is out, be the beat with you!