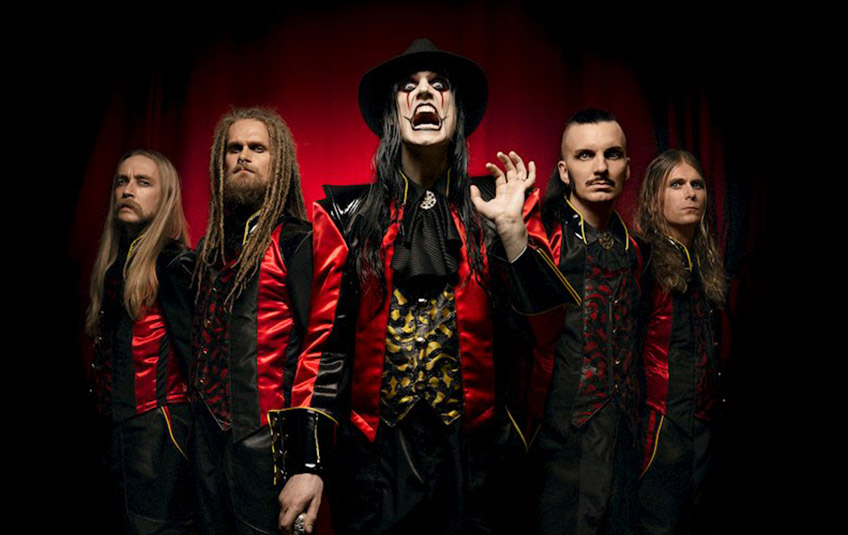 Heavy Metal is back! Avatar release new album "Dance Devil Dance" on February 17
Hi and welcome to Lila's review!
Heavy Metal is back.
Back in your playlists, turned up loud it will come through your speakers and flow in your veins Avatar are releasing a new album. The icons of modern heavy metal release their new album "Dance Devil Dance" on 17 February and let it loose in its purest, most rebellious form.
Avatar have dedicated themselves to this genre like hardly any other band. The members pursued their passion early on, forming Avatar in their tender teens. Always keeping the culture of metal and the big stages in mind, the former teenagers' dream also came true, followed by festival appearances, the founding of their own label and much more. With this album, the band not only wants to celebrate these experiences, but also give something back to the genre as well as to the fans who have accompanied them throughout their long journey.
"Dance Devil Dance" takes the listener on a journey through the band's multi-layered sound universe, which they have refined over the years. Each song conveys a completely different dynamic, is its own and makes you want more.
Sometimes it feels like you're screaming all your rage out, sometimes you're celebrating with the band in the mosh pit and other times you're rebelling against your own inner demons: Within eleven songs, Avatar lets the listener dive into the different stories and gives him the feeling of not being alone. Similar to previous albums, the classic sound of heavy metal is mixed with other influences. In doing so, the band has rather paid attention to what the album needs instead of strictly following the genre and has added a few surprises in some places, which loosens up the whole thing. Dynamic rhythms meet melodic highlights that develop into energetic anthems like in "Gotta Wanna Riot" . About the album, the band tells:
"We made the music with toughness and sheer willpower the way metal should be made. Modern metal is too often homogenized by everyone using the same drum samples and pre-sets for guitars. DANCE DEVIL DANCE is the sound of our bodies in motion, and nothing else. It sounds hard because we play hard. It's loud because we're loud. Every band knows the challenge of capturing the fury of a stage performance on tape. This time we succeeded. This album bleeds black blood, beaten from the street. We are a metal circus. The street is our home. DANCE DEVIL DANCE reflects all the madness of this world and the worlds beyond. It's a celebration of ugliness and a challenge in the face of all things considered beautiful. Metal should get you moving. Metal is music for the body. We don't know when it happened, but it seems that most of the world has recently decided that this music is best enjoyed sitting down. This is a great tragedy, and it needs to be corrected. What's the point of a drum kit, what's the point of a bass, if people aren't going to move their feet?"
In any case, we can assure you that Avatar has achieved this goal: "Dance Devil Dance" tempts you to just go with the flow.
The new album features Jay Ruston (Anthrax, Mr. Bungle, Crobot, Stone Sour, Amon Amarth, Uriah Heep etc.), who produced it. Starting with mixing on "Hail the Apocalypse." and "Feathers & Flesh" , he soon took over the production of "Avatar Country" and "Hunter Gatherer", which is why he also worked on this album. Together they spent a month holed up in the Swedish wilderness recording the work.
It was definitely worth it, it is already one of our favourites this year. We can only recommend that you listen to the new album yourself from 17 February!
Photocredit: Johan Carlén
Lila is out, be the beat with you!