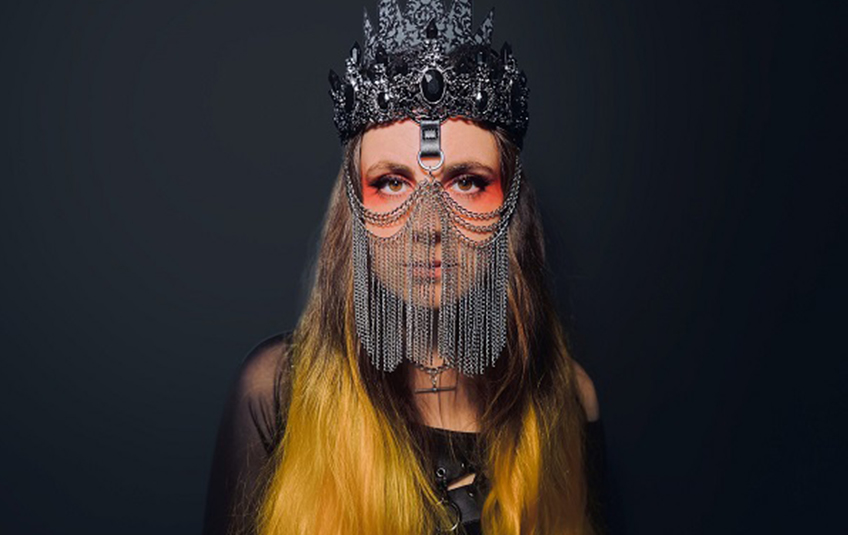 AViVA takes you into a magical world of sound with their new album "Broken Hearts".
Hi and welcome to Lila's review!
As an early Christmas present to her "outsiders", AViVA returns with her third studio album on 25 November. Titled "Broken Hearts", the young artist explores her musical horizons once again and dives deeper into the mix of pop and alt rock that has also earned her recognition in the scene.
Normally we don't write about pop music in our editorial office, unless it is in connection with metal and rock. But AViVA new album with its unusual sound - and we love new styles of music - convinced us to listen.
Since 2017, the young artist has been releasing her music under her first name AViVA. Her passion for music was born in her cradle, as she grew up in a very musical household, where she picked up her first instrument at the age of four. She realised early on that art, be it writing music or stories, is what she would like to do in the future. That's why she always felt like an outsider, as she liked to spend her breaks in the music room or in the library writing lyrics. Perhaps it is precisely this openness and honesty that also attracts fans, which is why she has more than 1.9 million monthly listeners on Spotify alone. If you like listening to music by artists like Melanie Martinez or Mothica as well as metal, you will definitely like AViVA .
Musically, the musician picks up directly from "Volume 2" and writes a new story for a heroine who has to face new adventures in order to grow. Soft pop melodies meet slightly rebellious tones, which in combination create an alt rock sound that draws you in magically. Especially the opening song "The Sinner, The Saint" was chosen as an ideal introduction to the sound world of the musician, who breaks new ground in both directions, pop as well as rock. It's emotional, melodic and at the same time AViVA deliberately relies on clearly focused tones to illustrate the process her music has gone through since her last album. Her songs sound very natural as well as authentic, despite all the electronic music, where especially more melancholic songs like "Children In The Dark" can shine.
As varied as the individual songs are, the album follows a fixed concept, which the musician manifests with this one. "Broken Hearts" is all about standing up and believing in oneself. It is clear that this is difficult for many in a society that is determined by perfectionism on social media, and it is precisely here that voices like AViVAhelp, showing that it is important to stand by oneself. The artist reveals about the album:
"People need to be resilient. I just want to create music that shows my Outsiders that it's okay to be real, and raw and vulnerable and that you can still be strong through that. It's okay to be hurt, but only you have the power to prevent that hurt from defining you."
Her outsiders can definitely look forward to an album that offers lyrical comfort to go with its sound and literally draws you into this world of discord packed into mostly joyful melodies. She recently released her second novel "Relentless", which follows the adventures of 17-year-old Teddy and a mysterious world. This mysterious world now seems to connect the musician musically, which is why we can continue to look forward to her future works.
The fact is that AViVA will not become tiresome and that the musician is certainly not thinking of stopping after the release of her album. Next year we are definitely looking forward to welcoming her at the Rock Am Ring Festival , where she will be performing.
Lila is out, be the beat with you!