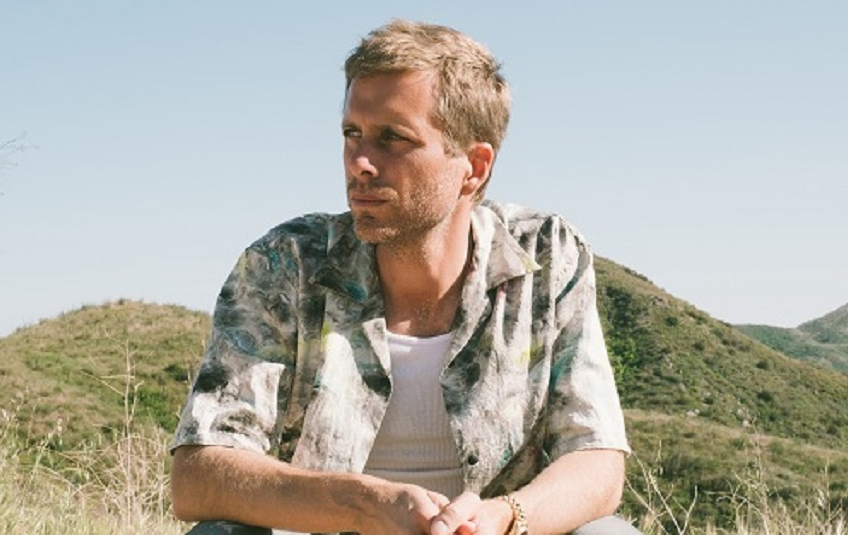 New album "My Echo, My Shadow, My Covers & Me" - Awolnation unveils personal playlist on May 06.
Hi and welcome to Lila's review!
For each of us there are songs that evoke memories of nostalgic moments in life and have shaped and accompanied us over the years. Such a personal playlist of selected songs we carry with us, sometimes take them out and put them on to recall those particular moments again. An artist now wants to present his playlist and shares this exquisite selection on his latest album "My Echo, My Shadow, My Covers & Me" .
We are talking about Awolnation.
Awolnation is not an unknown band and is one of the most influential acts of our time. Aaron Bruno, founding member and frontman of the band, knows the alternative music genre like no other and has explored it to the remotest areas and tested its limits. This has resulted in almost twelve years of creative work, in which the artist has realized himself and given us songs that strike a different note every time. Especially for songs like "Sail" , Awolnation received platinum awards, which marked only the beginning of a worldwide career.
The fact that an album is now being released about the tracks that have shaped the musician the most only gives a further indication of the inexhaustible universe of sound in which Awolnation moves.
The latest work is on the one hand, a tribute to the many artists such as Fugazi, Midnight Oil or the Scorpions, whose songs the band plays together with other musicians in their own interpretation, on the other hand, also an answer to the pandemic that has torn the ground from under the feet of so many artists. Together with musician friends from various genres, Awolnation has given old classics a new coat of paint and added his personal touch to them. The result is an album with a nostalgic feeling that makes you relive the last decades. Get involved with the gaudy 80s sound of "Maniac" is back with Conor Mason (Nothing But Thievesor sing out loud with Tim Mcllarath (Rise Against) the classic "Beds Are Burning". On Instagram, the musician tells:
"Hey everyone ! I made this covers album right after the release of Angel Miners & The Lightning Riders, and after that whole cycle of touring was shut down. It was my therapy and very lighthearted fun to help get through the unknown ahead. I was lucky that so many artists jumped on board and were feeling the same way. Now, that being said, I want you to know that I have new ORIGINAL music coming shortly after this one. In the meantime, thank you for all the love on these songs. Thank you for listening"
Awolnation gives with this work insight into the wide repertoire of the artist and lets with this look forward to another new album, with own tracks, which will hopefully be released soon. We are looking forward to it and keep you up to date.
Photocredit: Kari Rowe
Lila is out, be the beat with you!