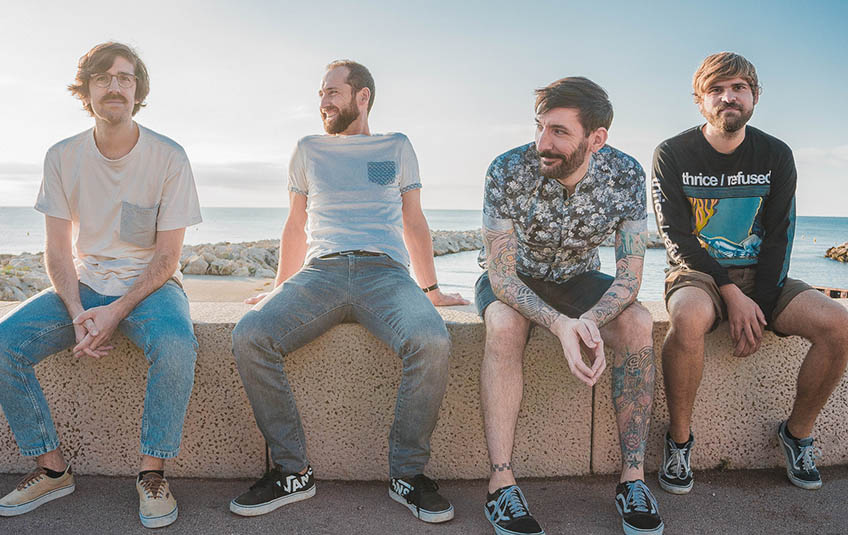 "This Ain't A Like Song" - Basement Gary leave anticipation for new work "As BG as they wanna be"
Hi and welcome to Lila's news!
With their latest single "This Ain't A Like Song" , the French pop punk band Basement Gary delivers another hint of their soon to be released album. The trio, which has already released two singles, underlines their passion for music with this third song and lets fans look forward to an honest and authentic work.
A matching music video was also released for "This Ain't A Like Song" , which you should definitely watch: A nerve-racking tennis match with fiery serves, changing passes and in the middle of it all Basement Gary, who surely had the fun of their lives during the filming! The whole thing is accompanied by their summery punk sound, which gets you in the mood for the hot season.
Since its inception, the band has represented a rather unconventional, freedom-loving style that we would describe as distinctive. Experienced musicians Jean (Can't bear this Party!) and Francois (Freygolo) had previously played in other bands and planned their collaboration as a preliminary project. After a first tape and calls from the crowd for more music, the line-up was completed by Julian on drums (Freygolo) and Hubert on guitar (South Berkeley).
Now, for all fans of this extraordinary group, the long-awaited album "As BG as they wanna be"will soon be available, which summarises the last years of their creative history and sets off into a new era with Krod Records. More about that from us soon!
Lila is out, be the beat with you!