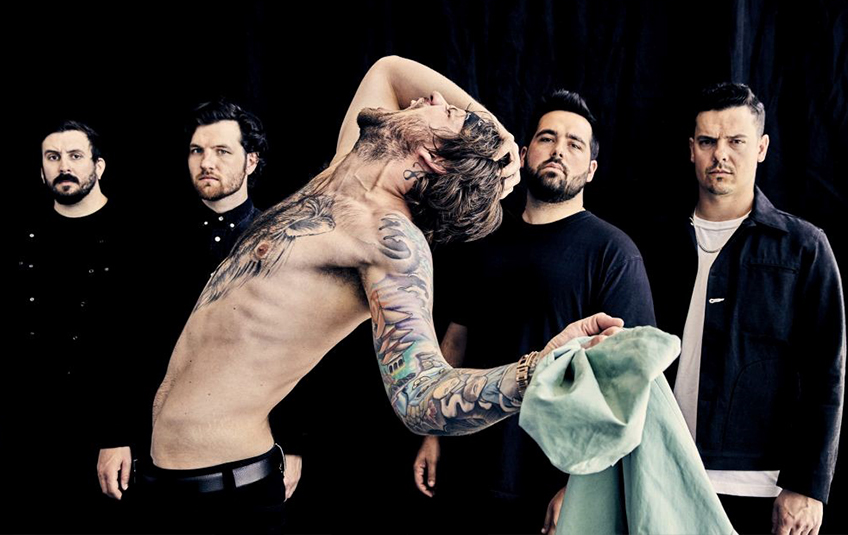 Beartooth on tour through Germany in March! First shows are already sold out
Hi and welcome to Lila's news!
After the release of their latest single "Riptide" , Beartooth are surprising with a strong European tour, which will also take them through Germany. Consisting of Beartooth, Motionless in White and Stray From The Path , the guarantee for a successful and unforgettable tour is already given, which is why we definitely recommend you to not miss this opportunity.
Beartooth are one of the best known and most present hardcore bands around, which is why it's no surprise that they have more than 1.8 million monthly listeners on Spotify alone. The band is not only known for its cool merchandise, but also inspires with its interpretation of hardcore, which is also appreciated by big names from the scene. The most recent cooperation was with Papa Roach , where Caleb lent his voice to the song "Cut The Line" .
The first show is already sold out and more will surely follow. You shouldn't wait too long to get your tickets! You can get them here..
Concert dates in Germany
09.03.2023 Frankfurt - Jahrhunderthalle
23.03.2023 Cologne - Palladium
24.03.2023 Munich - Zenith
29.03.2023 Stuttgart - Porsche Arena
30.03.2023 Hamburg - Sports Hall
31.03.2023 Leipzig - Auensee House
01.04.2023 Berlin - Columbiahalle
Photocredit: Jimmy Fontaine
Lila is out, be the beat with you!