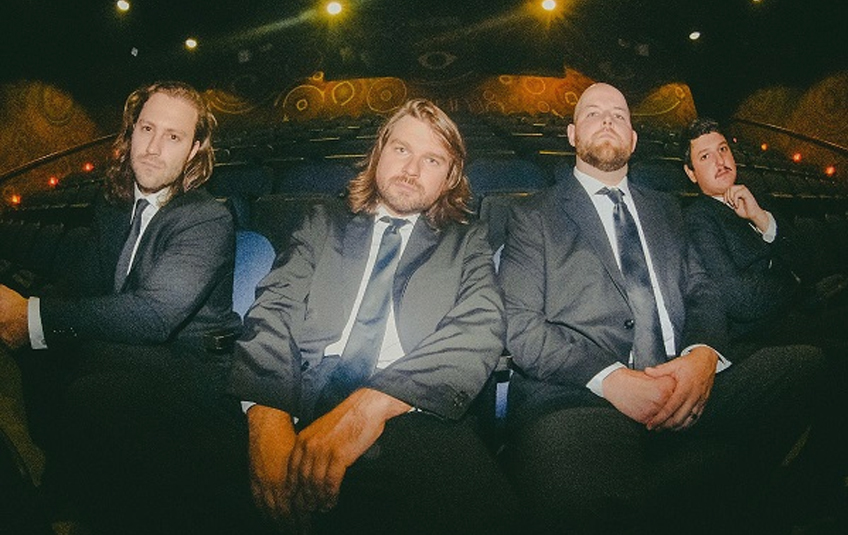 Born Without Bones release new work "Dancer" on 04 November
Hi and welcome to Lila's review!
Born Without Bones unleash three years of passion in the form of their latest album "Dancer" which will be released this Friday. With their incomparable, warm punk sound, the band welcomes you on a journey celebrating the individuality of each of us as human beings.
Versatile, this is how Born Without Bones can be described, whose sound cannot be categorised. Between a melodic indie and alternative sound, you will discover energetic rock mixed with a strong punk attitude. A common characteristic, which stands out as their distinctive feature, is their basic honesty and openness, which is transported to the listener through their songs. Born Without Bones keep this property in their new album "Dancer" too, expressed through the eleven songs.
Their new album presents a more personal side of the band, into which they have poured three years of their time and energy. With their unique sound, you get to experience a band that has improved and refined its own music. Louder songs follow quieter ones, big wake-up songs follow danceable tunes with strong emotions. "Dancer" seems to have the right song for every moment, which is why fans of the band in general, but especially those of you who are in the mood for something new, should not miss this album. Regarding the concept, singer and guitarist Scott says:
"We shot three videos with a dinner scene. The concept is that each of the three videos stars one of the three daughters in our 'family' as they pursue their own interests and paths. The dinner scene sets the stage for the story, allowing each of the three daughters to follow their own path. In the first episode, join the character of Dancer as she travels through Worcester, MA in search of acceptance. In the coming weeks, follow where her sisters Bee and XO head after their Sunday dinner."
Further, he adds:
"On that first song, I wrote the verse and the chorus, and then as I thought about the lyrics, I started imagining this character: the Dancer. I imagined a person who left home to try to make a place for herself in the world. She found herself in a place where she was valued for what she did, not who she was. I thought maybe Dancer had grown up in the desert, a barren place to really look for life. She had left hoping to escape and be in a place that was bursting with life. Perhaps her parents had passed away and left her the house she had grown up in, in the desert. She had never found true love or acceptance on her journey because she hadn't really been running towards anything, she had been running away. She decides to move back to the house she inherited, and it's not clear whether she will face her demons or succumb to them."
"Dancer" is accordingly a theme album about life at its most important moment. It follows three daughters who are just trying to go their own way and shows that versatility is what defines us. Each of us takes a different path, makes other choices, and attempts to discover our place in the world. The work focuses on the listener and inspires reflection.
We can only give you a clear recommendation for the new album by Born Without Bones that convinced us not only with its sound, but also with its style. Our insider tip at this point is their song "Bar Harbor", which closes the record in a fitting manner.
You can order the album here: "Dancer" album.
Photocredit: Daniel DeRusso
Lila is out, be the beat with you!