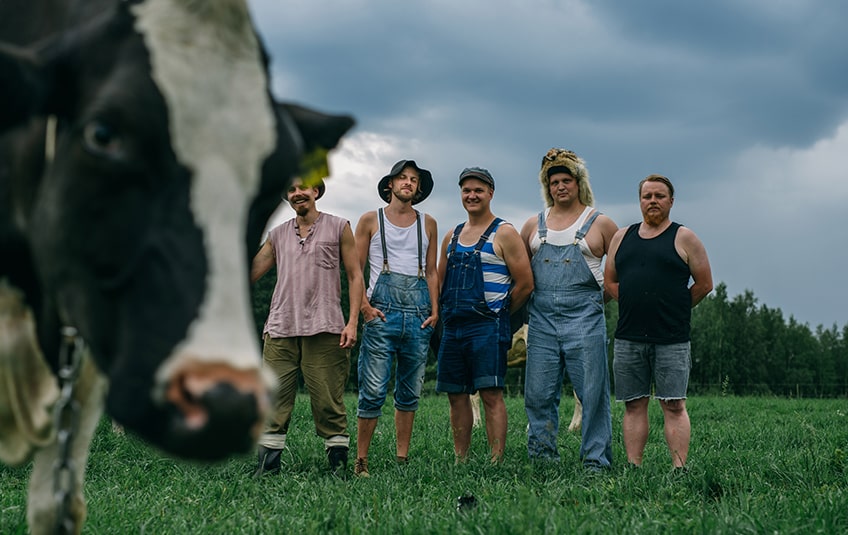 This is Steve'n'Seagulls
Hoi and welcome to Lila's review!
For all of you who think Finns can only make pop music, we would like to introduce a band that will convince you of the opposite. In farmer clothes and with partly adventurous instruments the musicians of Steve`n 'Seagulls cover world hits in a very own but still ingenious way.
From what we've seen, we think the guys have a pretty healthy sense of humor and don't take themselves too seriously, but that's what their fans love about them. Looking at the band's tour dates we wonder how they manage to record new songs and keep their visibly good mood during all the hustle and bustle. Probably this is only granted to a Finn ;) We would probably be overwhelmed.
Steve`n`Seagulls are definitely worth listening to and clearly a recommendation on our part.
Image source: stevenseagulls.com
Lila is out, be the beat with you!