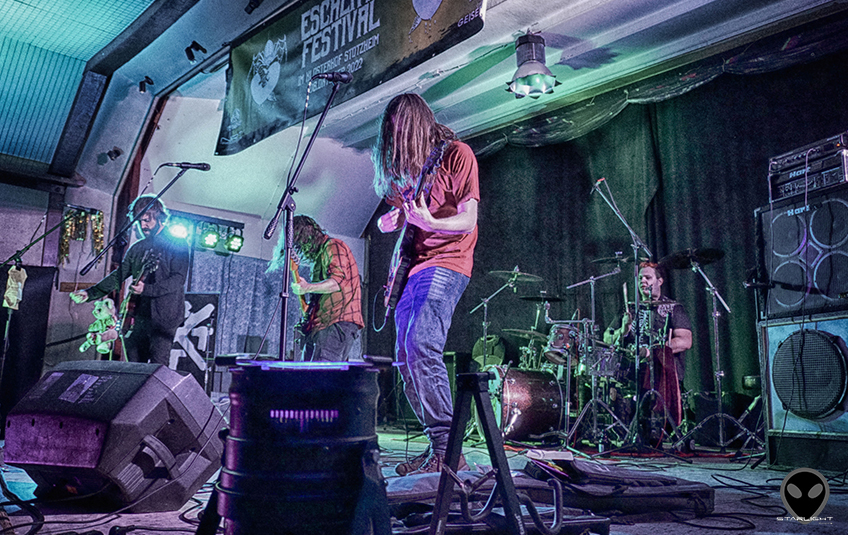 Destinova release new album "Pieces
Hi and welcome to Lila's review!
Local events in particular turn out to be veritable treasure troves filled with newcomers who may one day be among the greats. One of these events that we like to attend is the Escalate Festival, where we were able to experience today's insider tip live for the first time: Destinova.
The band has been around for quite some time, but first had to find themselves in order to hone the sound that they are bringing out into the world with their new album "Pieces". Consisting of Tim (vocals, rhythm guitar), Thomas (vocals/bass), Marius (drums) and Pömie (lead guitar), their music lives above all from the energy and passion that they transport to the listener. This results in an impressive mixture of rock and metal, which you can hear in their latest work.
In "Pieces", intense rhythms meet catchy melodies that create an atmosphere that is literally tangible. "Alternative" is redefined here and combines the most diverse genres, including metal, doom and indie rock, which give the band's already dynamic sound even more depth. The constant change and play between the different genres probably best describes the charm that is Destinova music. Hymn-like melodies paired with unbridled passion and devotion make "Pieces" an unforgettable work.
With their new album, the band shows many different sides of themselves, be it more aggressive and untamable like in "Hit The Floor" or spherical, light like in "We Float". Destinova publishs with "Pieces" definitely created a work that creates its very own division in the many music genres and that is something we very much welcome. We can only recommend you to listen to their new record and you should definitely check them out live - an absolute experience, as we were able to experience ourselves!
Lila is out, be the beat with you!