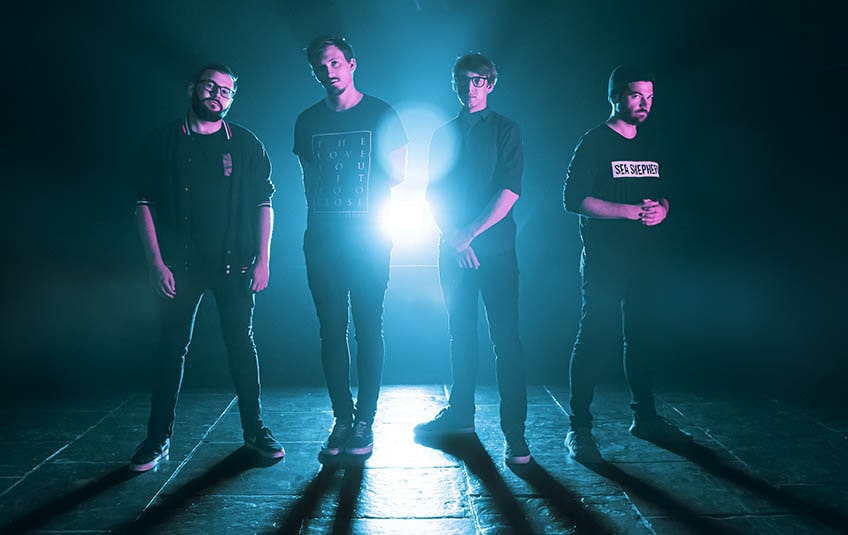 Devil May Care unveil latest work "Divine Tragedy" this Friday
Hi and welcome to Lila's review!
We recently told you about the new single "Delirium" by the band Devil May Care , who delivered a first taste of the album "Divine Tragedy" , which will be released on Friday. With a work in the luggage that we would definitely count among their most dynamic and hardest, Devil May Care are releasing an expressive album at the weekend that is a wake-up call.
In a total of eleven songs, which are joined by two more B-side songs, the band takes you on a dark journey through the most diverse situations in life and talks about despair, lost loves or addiction. It is based on the well-known book by Dante Alighieri, in which he tells about the path to hell and encounters various negative characteristics of man such as "anger" or "greed", in order to finally find himself and thus his own redemption. Devil May Care take this up and describe various scenarios on the record in which we have to deal with ourselves.
"We tend to make the same mistakes over and over again", says singer Tim Heberlein. "Whether it's a toxic love that you can't get away from, or reaching for foreign stars that we reinfest and destroy in the same way we did our home. Everything repeats itself."
In addition to modern, socio-critical themes, the interplay of light and shadow is also taken up in their new album and perfected in melodic, haunting pieces. Their style has not changed, but you notice that the band has developed further compared to their last work "Echoes" and is now taking a direction that knows its roots, but is not afraid to take on new influences. Metalcore meets post-hardcore with elements of pop or electro. Especially successful is the drama that is put into the choruses and thus underlines the theme album as such. Devil May Care have really put their heart and soul into this work, which you can clearly hear.
We can definitely recommend you to listen to "Divine Tragedy" . The album release also marks the start of their German tour, which will take them to three more cities besides the start on Friday in Cologne. Tickets can be found here..
Lila is out, be the beat with you!