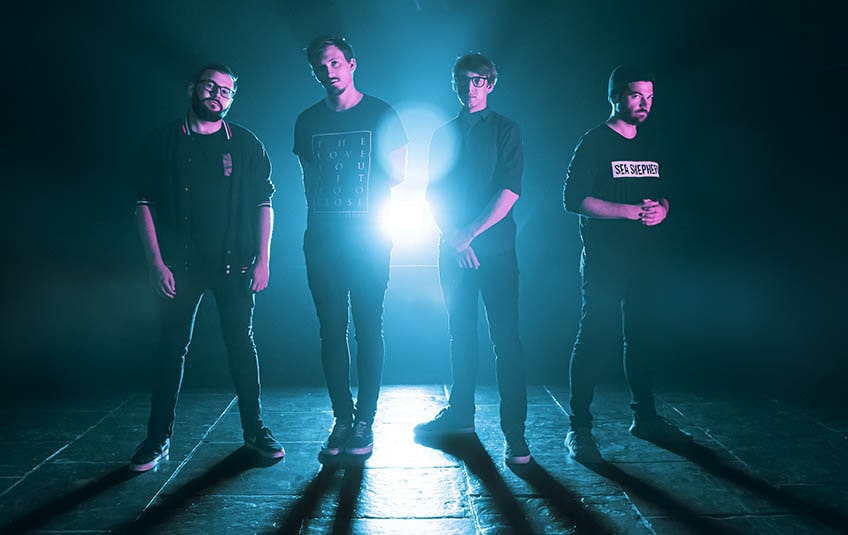 Devil May Care release new single "Delirium" + Collab with Sperling
Hi and welcome to Lila's news!
Devil May Care returned last week with a brand new single, which they not only delivered with an unexpected announcement, but also with an exciting and unusual collab. But more on that in a moment...
The quartet, consisting of Tim Heberlein (vocals), Lukas Esslinger (guitar), Moritz Hillenbrand (bass) and Joachim Lindner (drums), was formed in their hometown of Würzburg. The band, which has been active since 2012, plays a sound that can be strongly classified as post-hardcore or metalcore, and adds their own touch to it. You can hear a clear, dynamic mixture that really shows potential and is definitely worth listening to. They are not only musically in their element, but also stand up for environmental protection and have supported numerous projects in the past.
With their latest single "Delirium" the band now gives the fourth hint of their soon to be released album "Divine Tragedy" and what you and we can expect.
In their new song, Devil May Care describe a state of confusion and fear in which you can no longer distinguish reality from illusion. You don't want to face your own mistakes and the world around you feels numb. The so-called "Delirium", in which one can find oneself after years of alcohol abuse, is taken up by the band and especially underlined by the change between fast and slow passages. The guest appearance of Jojo, singer in the indie rap band Sparrow, who supported the song with a bridge rapped in German, is particularly successful. This makes the song even deeper and more personal and shows that Devil May Care is not afraid to try something new.
The new album will be released on 5 November and will be accompanied by a smaller release tour through Germany. The tour will stop in Cologne, Hamburg, Hanover and Würzburg, where it will end. We will definitely be there in Cologne and are looking forward to the concerts taking place again (in some form). We hope it stays that way and advise you all to be there and pre-order the new album!
Until then, you can watch their music video for the new song:
Lila is out, be the beat with you!