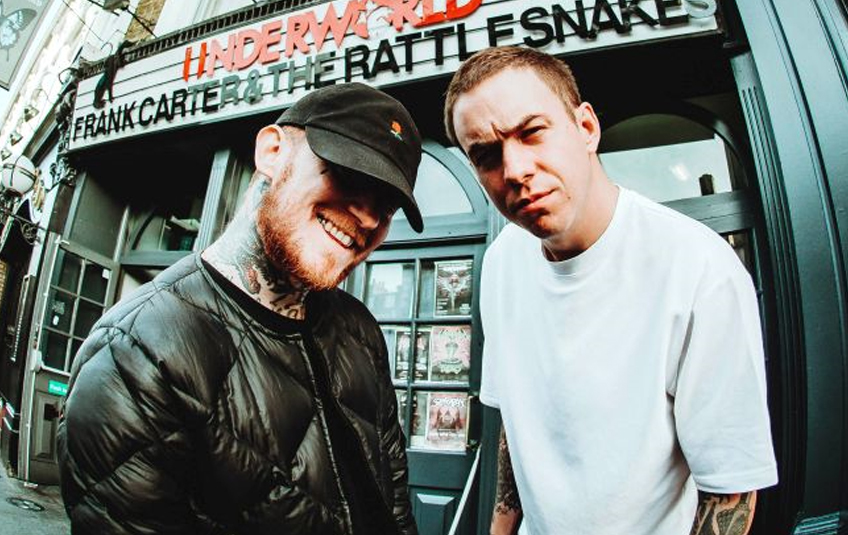 Frank Carter & The Rattlesnakes Deliver Brand New Single "Parasite"
Hi and welcome to Lila's news!
It seems like yesterday when Frank Carter & The Rattlesnakes released their latest single "The Drugs". Now there is a follow-up in form of their latest single "Parasite", which denounces the modern way of dating in their usual rough tone. In a melodic way and with a lot of punk, the band talks about a toxic relationship in which one of the partners turns out to be a parasite. Singer Frank tells us:
"Parasite" came about during a particularly brutal trip to the sea when Dean and I were going through a difficult period in our lives and feeling low. It rained non-stop for a week and I visited Beachy Head every day, walking along the beaches below the cliffs and staring out to sea. I talked on the phone for hours with various friends around the world, listening to their relationship problems, but I had no comforting words, no solutions to find. Instead, I just listened and absorbed it all. The collectively experienced horrors of the worldwide dating pool seemed to mirror the experiences I had at home. On the last day of the trip, I started writing at midnight, and by 3 a.m. I had discovered a new parasite."
The band will be on tour in Germany soon:
08.11.2022 - Market Hall, Hamburg
10.11.2022 - Kantine, Cologne
13.11.2022 - Astra, Berlin
17.11.2022 - New Theater Factory, Munich
Photo from: Birdie Florence
Lila is out, be the beat with you!