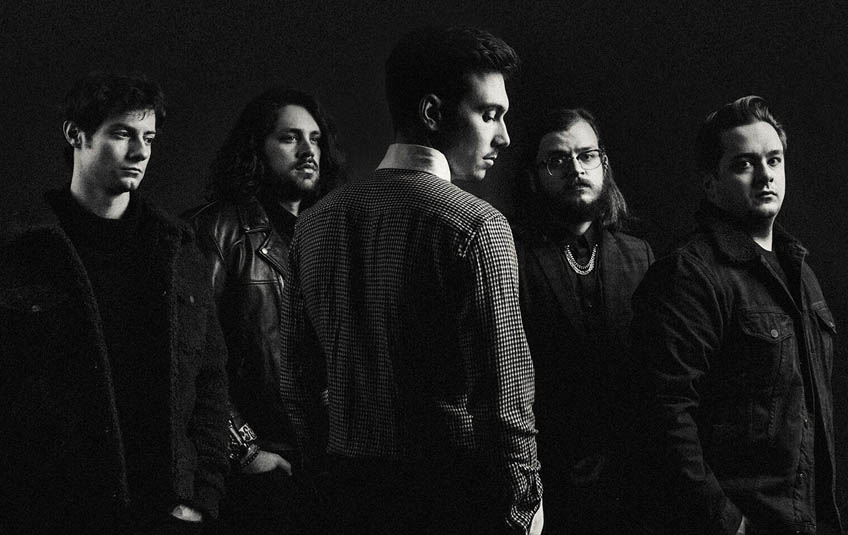 Honest, loud, dynamic - Grayscale release brand new album "Umbra
Hi and welcome to Lila's review!
For the last days of August and thus for the last real summer weekend, we bring you the appropriate sound that duly takes up this season in the form of eleven songs: Look forward to "Umbra" from Grayscale.
The band was founded about ten years ago in beautiful Philadelphia and today consists of Collin Walsh (vocals), Dallas Molster and Andrew Kyne (guitar), Nick Ventimiglia (bass) as well Nick Veno (drums). In the past years, the guys have already experienced a lot, have given concerts in the most different corners of this world and have released one or the other album. With their alt-rock sound, which gives you a feeling of freedom and lightness, and a new idea in their luggage, Grayscale is releasing their latest work "Umbra" after two years of album abstinence and provides a good reason to continue following them in the future.
When we listened to the album for the first time, "Umbra" already radiated a good mood, summer air and party vibes with the song "Without You" . From song to song it became more dynamic, harmonious and rousing. But first appearances can be deceptive and after listening to the record for the second time and this time also trying to absorb the lyrics, we also recognised the message and the idea behind the album: Our life does not only consist of two sides, but is a mixture of light and darkness. The darkest secrets, best memories or saddest moments, which we keep to ourselves, Grayscale want to capture with this album and show that sometimes they belong together. Therefore, you can expect an interaction between happy, sad sounds and profound, light lyrics on this work. The accompanying title "Umbra", which we assume means "shadow", rounds off the whole concept once again.
On the single "Dirty Bombs", which was released earlier and is the second track on the album, says Collin:
"'Dirty Bombs' is about most people's constant, agonizing need to get attention and approval from complete strangers. The verses are about life lessons learned through experience - from playfully optimistic and beauty-seeking ('Try stomping puddles / Let yourself get soaked / If you don't see the sun / You'll never grow') to hard-hitting realistic and dry ('Try harder drugs with friends when you get old / There's never push without some pull'). 'Dirty Bombs' emphasizes the importance of growing into yourself as you go through life and becoming who you really are, rather than growing into what you want people to think of you."
We can only recommend you to listen to the new album, which will be released on Friday. It's worth it!
Photocredit: Grayscale
Lila is out, be the beat with you!