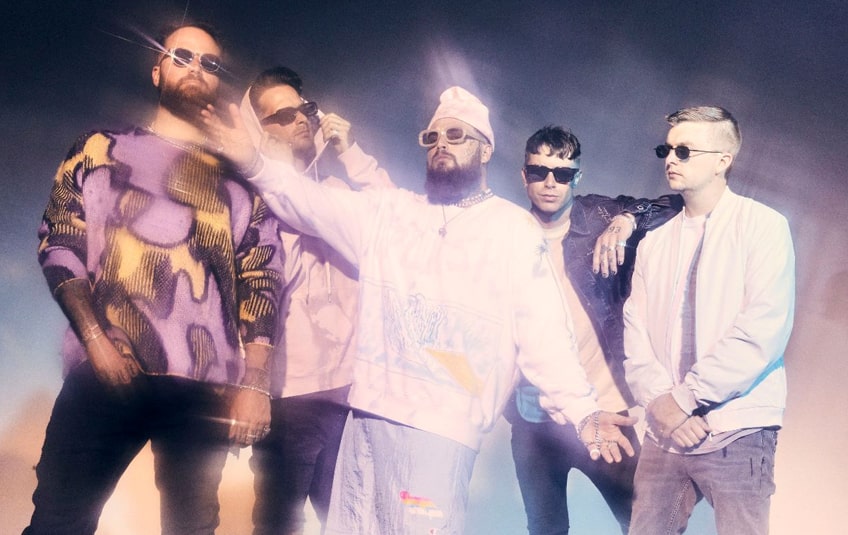 Highly Suspect invite into the "Midnight Demon Club" - Release 09. September
Hi and welcome to Lila's review!
Fans and we have been waiting a long time for this release: Highly Suspect release their latest album "Midnight Demon Club" and invite you to an unusual club whose membership can be addictive. My Immortals, join us and listen.
Highly Suspect was founded in 2009 by the twins Rich and Ryan Meyer and their best friend Johnny Stevens . Growing up on a small peninsula in the USA, the band moved out into the world to be able to do what was already deep inside them: the music. Luckily, because otherwise there wouldn't be songs like "Lydia", "Bath Salts" or "My Name Is Human" . For the former, they even received a Grammy nomination in the category "Best Rocksong" and even received a nomination for their first album in "Best Rock-Album." Now they are already releasing their fourth studio album, which fans can definitely look forward to.
With "Midnight Demon Club" is a versatile work that breaks genre conventions and gives insights into the band's infinite sonic universe. It feels like entering the world of the "Ice Cream Reapers", which is designed with many different colours and underpinned with a dreamy atmosphere. Their new album is dazzling and colourful, ranging from alternative rock to hardcore to indie and covering everything possible. Especially the title song "Midnight Demon Club" expresses this unique mixture, which simply changes the melody in the middle of the song. Also pieces like "Wild Eye Son" or "Pink Lullaby" are unique surprise packages that are among my absolute favourites.
"Life comes at you fast. We are constantly reminded of it, and perhaps there is no greater event that stirs the imagination more than the death of a loved one. In my experience, in those moments of processing a great loss, the mind focuses entirely on the question of what if, as we try to escape what is. The Midnight Demon Club is about becoming the best version of yourself after a tragedy, so a second chance at life with a happier attitude. The Midnight Demon Club is all about having fun and keeping moving. Because as we all know, life is far too short."
It was not long ago that we met the band at their concet inCologne and talked to them about their new album, their music and what moves them. During the interview, they told us that they all participated in the creation process of each song, so that this colourful mix was created, which you will soon be able to listen to on "Midnight Demon Club" to listen to. You can find out more about the genesis of the album and what it has to do with mushrooms in our interview:
Anthemic, energetic and expressive - there are simply too many superlatives that can describe this album, which is why we call it "Album Of The Month" is awarded to it. Fans of the band definitely get their money's worth here and can look forward to many surprises that leave you speechless. At the end of the album there is such a moment with "Evangeline", a ballad to the poem Evangeline, A Tale of Arcadie. In it, she searches for her lost love Gabriel, who were both deported on different ships and eventually meet again years later, at which meeting Gabriel dies in her arms due to illness. A tragic story that Highly Suspect in a spherical narrative. Pure goosebumps!
As a magazine, we absolutely recommend it and are looking forward to seeing how you like it.
Photocredit: Jimmy Fontaine
Lila is out, be the beat with you!