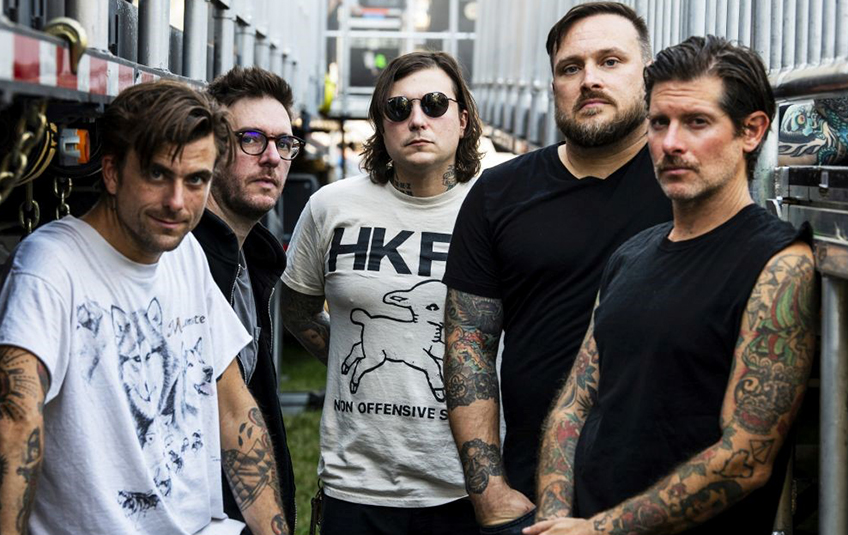 L.S. Dunes start their European tour + Two concert dates in Germany
Hi and welcome to Lila's news!
After the release of their long-awaited first album in November, L.S. Dunes are now following it up with their first tour, which will also make a stop in Germany.
L.S. Dunes is the new project of guitarist Frank Iero (My Chemical Romance), guitarist Travis Stever (Coheed & Cambria), singer Anthony Green (Circa Survive), bassist Tim Payne (Thursday) and drummer Tucker Rule (Thursday), which was launched just last year. With their mixture of melodic metal, post-hardcore and rock, the band inspires around 137,000 monthly listeners on Spotify and will surely soon be hitting stages worldwide.
With their new album "Past Lives", the band has already made big waves in the scene, releasing a sound into the world that unleashes energetic chaos from the first to the last note. The album by L.S. Dunes has also captivated us, which is why songs like "Permanent Rebillion" are still running up and down our personal playlist.
Now fans can look forward to the upcoming tour, which will also stop in Cologne (03.02) and Berlin (04.02). Two concerts that guarantee an absolute demolition, which is why we can only recommend you to be there.
Click here for the tickets.
Photocredit: Mark Beemer
Lila is out, be the beat with you!