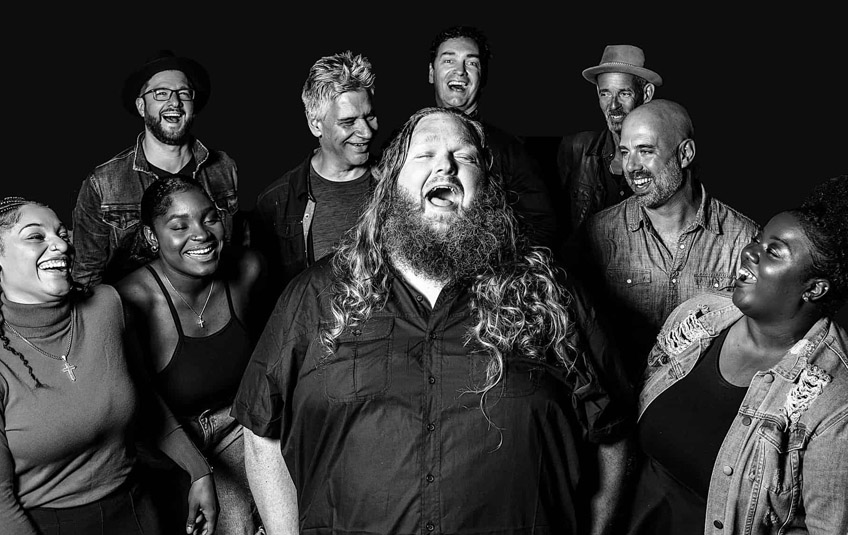 "Matt Andersen and The Big Bottle Of Joy" - Exception artist Matt Andersen presents his latest album on March 10.
Hi and welcome to Lila's review!
If Matt Andersen stands for something, then it is to transform music into an own attitude towards life: The exceptional talent from Canada releases his latest album, "The Big Bottle of Joy", in which he celebrates life with all its sides.
Matt Andersen belongs to the artists of our time, who are destined for the music. The voluminous, warm voice and his sense for music, are the qualities that inspire thousands of fans worldwide and also brought him one or the other award. He is a constant in the blues, which gives the genre a new face. That this statement holds true, he now underlines with his latest work, in which he once again lets the well-known "Matt Andersen magic" work.
The titel "The Big Bottle of Joy" is taken up within the twelve songs and reflected in the form of melodic, sensitive blues songs. Nothing feels forced or phony and each song seamlessly picks up where the next left off. From the more rebellious opening with "Let It Slide" it moves to the harmonious "Golden" and finally to the last song on the record, "Shoes"which marks the emotional climax. The new album is versatile, fresh and presents a distinctive blend of blues as well gospel.
Listening to them, you get the feeling of sitting right across from Matt and the band: It's like partying with them in a small venue and listening to the stories they tell to the crowd. Even though it feels like it's an intimate little event, the words Matt wants to convey with this album go far beyond that:
"Being good to each other, taking care of each other - these are the most important things I want to convey. If we do that together, it's much easier than trying to do it alone."
That community is very important to Matt is evident on this album, where he has assembled his own band,The Big Bottle of Joy": Reeny Smith, Haliey Smith, Micah Smith (vocals), Geoff Arsenault (drums), Mike Farrington Jr (bass), Cory Tetford (guitar), Kim Dunn(piano) and Chris Kirby (organ). Each individual gets his special part here, which cannot function without the others and the other way around. This harmonic thread thus not only runs through the theme of the album, but also reflects a basic musical need that makes Matt's music so special.
he album was recorded by Lil Thomas at Sonic Temple in Halifax, Nova Scotia, mixed by Steve Dawson, mastered by Kim Rosen at Knack Mastering and produced by Matt Andersen himself.
We can only recommend you to listen to the new album on Friday and not to miss this musical masterpiece. Matt Andersen shows also in his tenth album the infinite variety of his creativity and celebrates with his work another era of his career, which enriches the blues (and probably also your playlists ;)) by another piece.
Photocredit: GR+AG-Studio Gessy & Armel
Lila is out, be the beat with you!