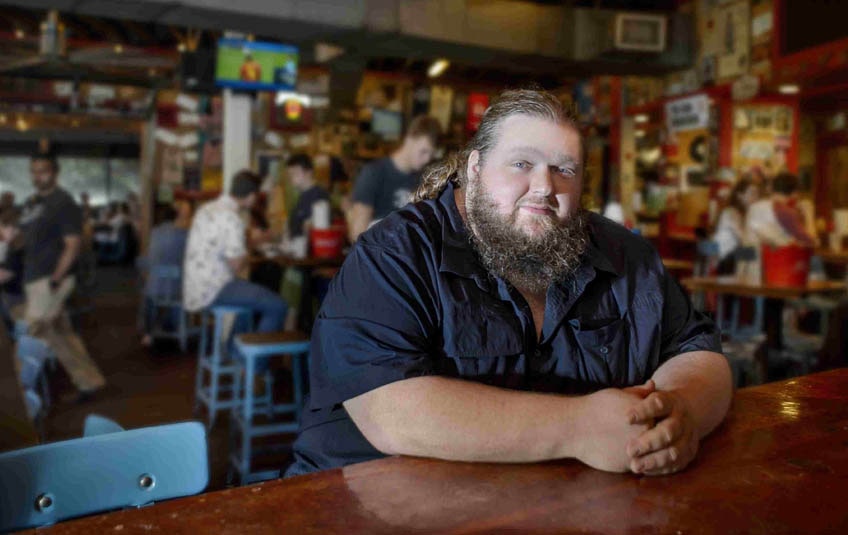 Blues musician Matt Andersen presents his latest work "House to House"! Our Album Of The Month
Hi and welcome to Lila's review!
Matt Andersen is an exceptional artist as he stands in the book and inspires fans around the world with his down-to-earth, charming manner. On March 4, the musician now releases his long-awaited new work "House to House", which we would like to present to you today with the predicate "Album of the month" .
In his long music career, Matt has received several awards for his work, traveled the world, and made acquaintances with many big-name artists. He has arrived and is one of the most sought after blues musicians of our time. Yet he has never lost focus or desire for the music and even during our interview a few years ago, it was like meeting an old friend again - By the way Matt, I still owe you a jam session! Next interview I'll bring the guitar - He combines the soul of the blues in one person and gives this passion and warmth also in his latest album.
His latest work feels like arriving, being at home. "House to House" focuses on the really important things, like one's family, love, and hope and passion. It is, or so it seems to us, a homage to life. The atmosphere on the album gives you the feeling of sitting next to Matt in a small living room in front of the fireplace, while he performs each song in his signature style. He is supported by great musicians like Reeny, Micah and Mathalia Smith and Chris Robison, Scott Prudence or Terra Spencer, who together with you watch the fire in the fireplace. Interestingly, the record was produced by Matt in his own home studio, as evidenced by the picture on the back of the album. The artists he enlisted wrote, sang or reworked the individual tracks with him. With so much inspiration, it's no wonder that only good things can come out of it.
"House to House" combines the blues sound of the musician with folk, gospel as well as soul. His pieces are not intrusive, but quite natural and reduced to the most essential, which we appreciate very much. Especially the title song "House to House" with its light acoustic playing, the soft voice of Matt in "Let Me Hold You" or the dynamic sound in "Burning Lights" are just a few of the recommendable pieces on the record, which highlight the versatility of the album. You can also look forward to a new version of the well-known track "Coal Mining Blues" as well as a cover of "People Get Ready" . To start off the album, there is a quote from Mattthat stands out when you open the record:
"Often some of my most favourite moments on stage are when I get to pull everything back, chill out for a few minutes and not concern mysel with creating as much sound as I can. This album is dedicated to those moments. A good bit of these songs I've been sitting on for a while, as they never quite fit in with projects was working on. A few of them have made their way into shows a time or two, but I figured I'd take the oppurtunity to get them recorded. A big bear hug to my co-writers and fellow musicians that helped me get these songs all together. It was a treat to just sit in front of a microphone with my guitar and sing, nice and simple. No fuss. Entjoy the tunes. As always, thanks so much for listening and I'll see you all soon, guitar in hand."
In the coming winter Matt will go on a European tour and also stop in Germany. Besides Dusseldorf, Hamburg, Leverkusen and Aschaffenburg there will be more stops, which you can check out here. We can only recommend you to stop by and listen to our "Album of the month" .
Photocredit: Scott Doubt
Lila is out, be the beat with you!