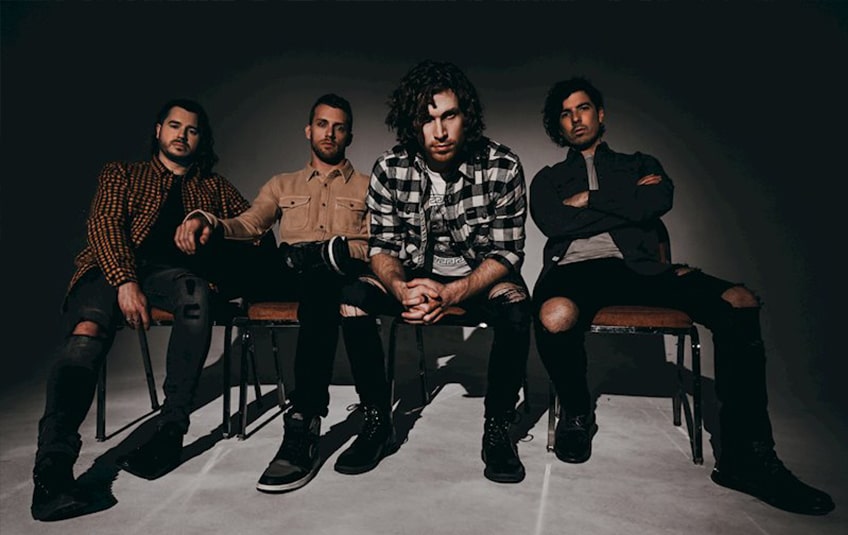 Nothing More unveils new album "Spirits" on October 14 + Our Album Of The Month
Hi and welcome to Lila's review!
"Turn It Up Like..." - With a lot of noise and an irrepressible energy, the new album "Spirits" from Nothing More which will be released this Friday. After five years, fans can finally look forward to a successor to "The Stories We Tell Ourselves" which follows on seamlessly from this one.
Nothing More stand with their sound for an attitude to life, intense and touching. Everything the band tackles, they make their music with passion, which is clearly evident in their concepts and constructions like the "Scorpion Tail" can be established. Nothing More is not only a band that has made music its profession, but manifests an attitude towards life of always giving 100%.
Stunned emotions meet an energetic chorus of voices that clearly rises against the world and merges into a loud anthem: Nothing More publish with "Spirits" their most intensive work to date, which has literally absorbed the current problems and draws attention to them with this intensity. Between drug abuse, love and isolation, the band also deals with socio-critical topics, which they take up piece by piece in the individual songs.
A little bit it feels as if Nothing More accompany you through the life of a person who is confronted with these various issues in their everyday life as well as in their environment. With all these conflicts in the luggage, which affect you directly or indirectly, and caught in your own inner conflict, it finally comes to an end, as is the case with songs like "Best Time" or "Valhalla" indicates. After that, the whole cycle starts all over again.
The story that really made the band "Spirits", you'll soon find out in our latest interview.
Musically, the album is on point. The combination of rock, metal and pop is also combined in this album with a cinematic atmosphere that is Nothing More has become even more precise. The band literally plays with different arrangements and has remained true to its way of experimenting as well as trying out a lot. Genre conventions are also disregarded, which is why quiet tones can quickly turn into controlled chaos. One has to give them special credit for the individual transitions between the songs, which merge perfectly into each other.
But the band would not be called Nothing Moreif they were to release only one album. Developed over several years, singer Johnny and the band have now released a personality test to go with the album. Based on models such as the Big Five, it created eight different personalities ("spirits"), which include their own characteristics and more. Our mag also took this test and was really amazed at how accurate it can be. You can find the link to the test here: www.spiritstest.com
There is also a matching graphic novel to go with the album "Spirits Vol I." which was created in cooperation with author Dan Watters and artist Christian Rosado. This work takes you deeper into the Spirit Universe with its various personalities. A must-have for all fans of the band!
"Spirits" hits the nerve of the time both musically and in its thematic orientation and turns out to be an experimental new work that confronts the problems in the world. It is an album that above all inspires and gives courage to face one's own challenges and at the same time sends a clear signal from the band: We are back. Nothing More have also completely convinced us with their new album, which is why we have awarded them the title "Album Of The Month" .
Picture from: Jody Dominque
Lila is out, be the beat with you!