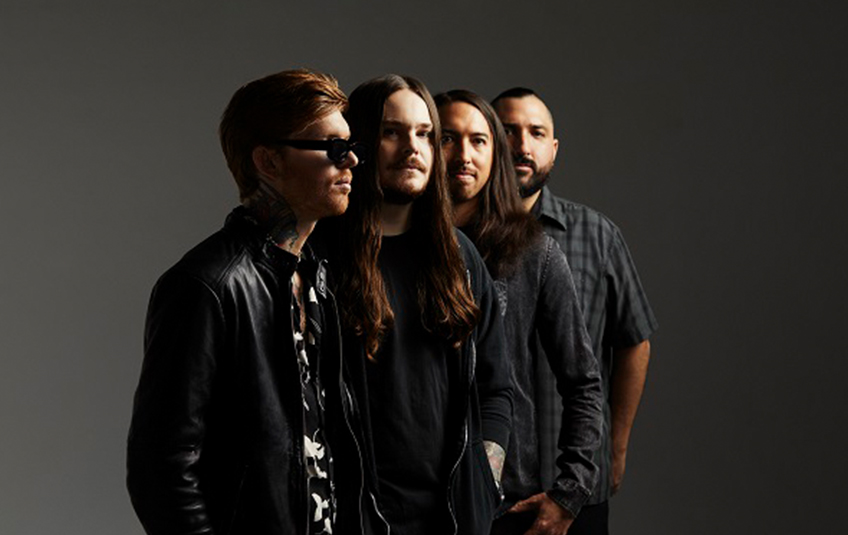 Of Mice & Men unveil new studio album "Tether" on October 06 + Our "Album Of The Month".
Hi and welcome to Lila's review!
"Music is the soundtrack to people's lives." - Pauley
Of Mice & Men release this Friday their long-awaited new studio album "Tether. The multiple gold selling metalcore band takes the listener into a coherent, captivating new album, in which they have a lot to tell.
So, take your time to listen.
In "Tether", the band dedicates itself to the topics that give you an oppressive feeling. They talk about fears, loneliness or depression that accompany you in the darkness. These sometimes overwhelming feelings packed Of Mice & Men both lyrically and musically into sounds and words that are balm for the soul. Sometimes it gets loud and dynamic, sometimes these feelings are shouted out and in other songs there is a mix of hard and harmonic passages that create an immersive sound experience. "Tether", takes you into this multilayered sound world and takes the necessary freedom to perceive these moments between silence and chaos. At the same time, however, it outlines the moments afterwards, in which the band represent a belt that holds you in the storm, as described in the song of the same name.
Between the individual songs, the band manages to create harmonious transitions and combine their well-known, metalcore sound with modern influences, which creates this intense atmosphere on the album. Aggressive tones meet atmospheric vocal passages and anthemic choruses, which certainly provide one or the other goosebumps moment at concerts.
From the mixing of the individual songs to the cover art, the band has done everything themselves. It is a creative body of work that captures the passion of the musicians with every fiber. Vocalist Pauley tells about it:
"With this one, we weren't really focused on how it sounded as much as we focused on how it felt. And that's a weird thing to do when all you're working with is sound. But that was really the goal. And we walked away from making it, feeling like we've accomplished that."
We can only praise the band for their work on the album. It not only musically and thematically very coherent, it also picks up on what Pauley described. "Tether", is more a feeling than just a collection of songs and is therefore our "Album Of The Month" for October.
Here you can pre-order the album.
If you can't wait, you should definitely grab a ticket for their tour right now. Of Mice & Men are coming to Europe and will also stop in some cities in Germany. Tickets are available here.
Lila is out, be the beat with you!