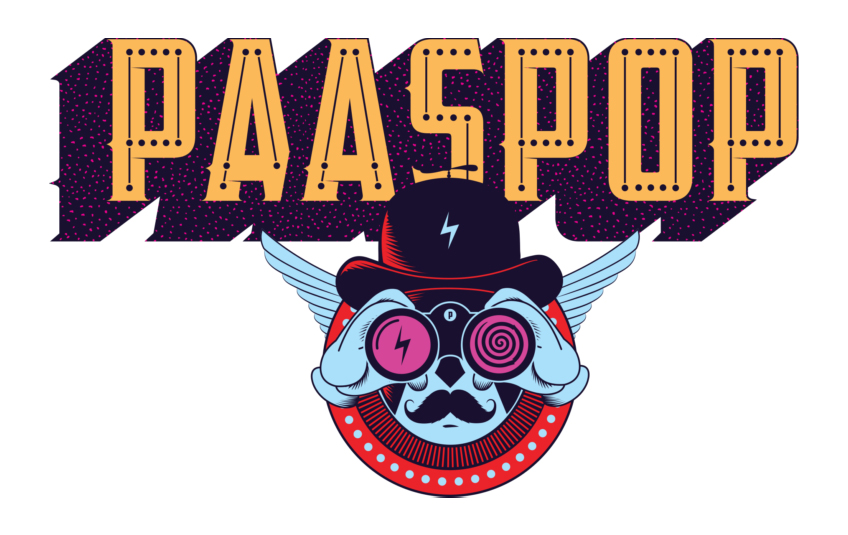 Paaspop Festival 2018 with Iggy Pop, Fatboy Slim, Bastille, Nothing But Thieves, Black Label Society and many more.
- March 30 - April 1, 2018 on the grounds of De Molenheide, Schijndel (NL).
- more than 200 acts on 14 stages
- 75,000 visitors in the previous year
For 40 years now, PAASPOP has enriched the Dutch festival landscape. In 2018, the event also known as "Las Vegas of Brabant" because of its impressive and beautiful site decoration will take place from Friday, March 30 to Sunday, April 1 in Schijndel, near Eindhoven. That the date coincides with the Easter weekend is no coincidence - after all, that's what the festival owes its name to: 'Paas' means 'Easter'.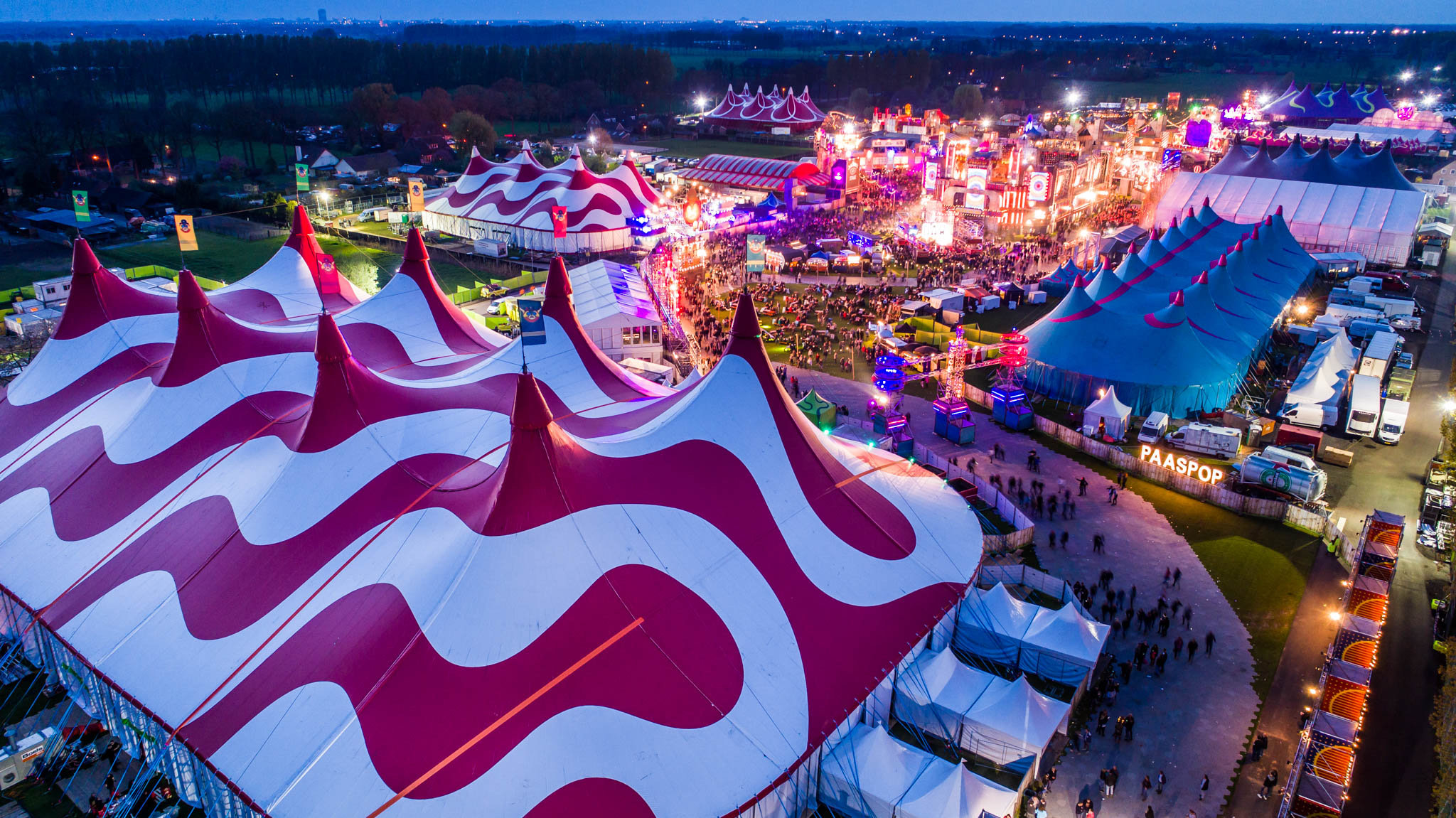 More than 200 acts will perform on 14 stages this year. Traditionally, the PAASPOP line-up is characterized by its diversity. Fans of pop, rock, metal, urban and country will get their money's worth, as will hip hop heads and friends of electronic, house, urban, singer/songwriter and country. Already confirmed for 2018 are, among others, the following artists:
IGGY POP, FATBOY SLIM, NOTHING BUT THIEVES
Anne-Marie, Arcane Roots, Bastille, Black Label Society, Black Sun Empire, Boys Noize, De Jeugd van Tegenwoordig, Dotan, Frank Carter & The Rattlesnakes, Fritz Kalkbrenner, Guus Meeuwis, Kadavar, Kensington, Lil' Kleine LIVE, Maan, Obituary, Omar Souleyman, Rico & Sticks, Ronnie Flex & Deuxperience, Roxeanne Hazes, The Bloody Beetroots, Tony Banks, Triggerfinger, and many more.v.m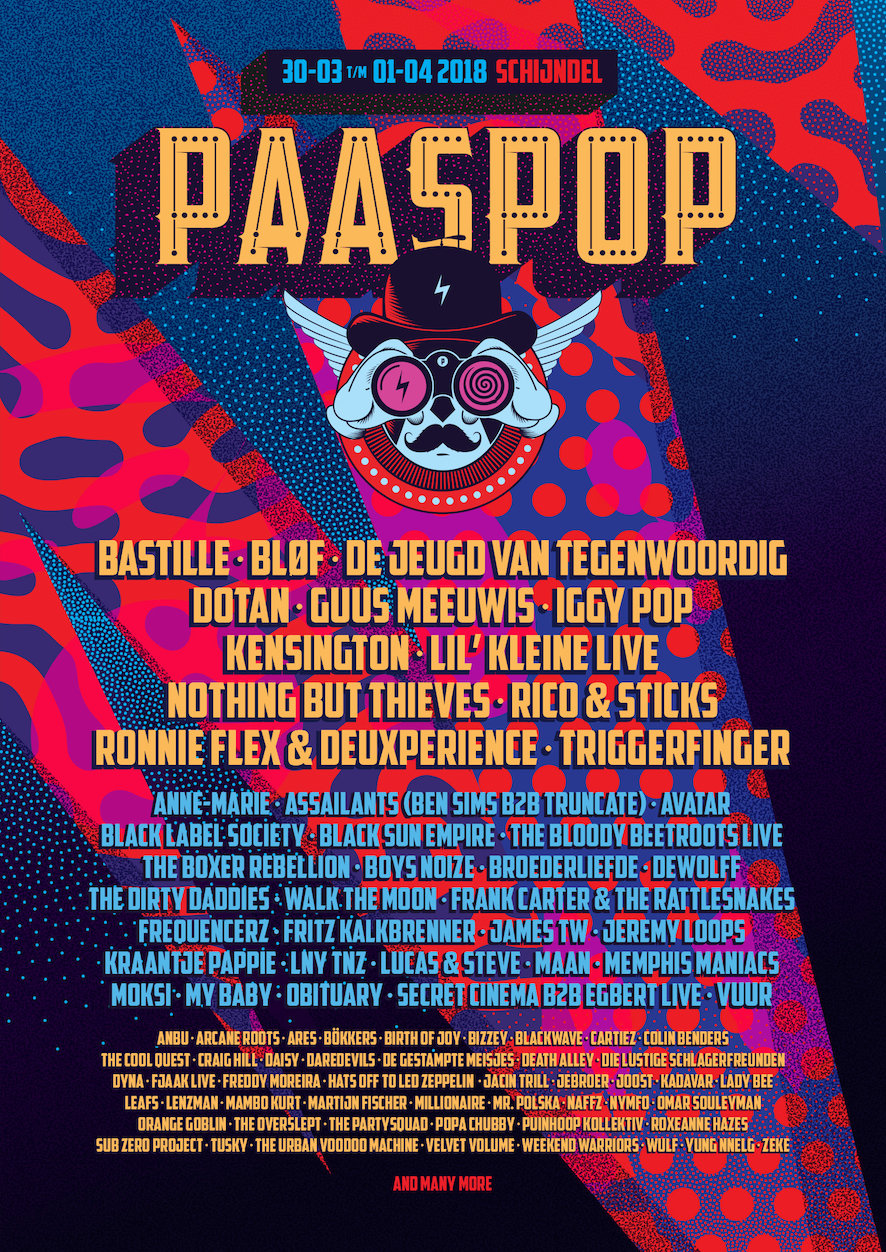 In the previous year 2017, around 75,000 visitors (almost one fifth of them campers) experienced the unique atmosphere of PAASPOP over three days. The extensive supporting program, which is just as varied as the music, makes a decisive contribution to this atmosphere. Stand-up comedy, plays, cabaret, cinema and variety shows attract visitors, the brand-new Elrow area captivates with its "Times Square meets Picadilly Circus" flair, and guests can get creative themselves in the Join Us! area. In recent years, a tub roller coaster, croquette races and improvised dance shows have been created here. You can also treat yourself at Schorem Barbier - the coolest hairdresser in the country - and in the beauty salon. The culinary offerings of the 42 food trucks range from hamburgers to lobster and include many vegan and allergen-free dishes. Party bands accompany the food in the Restolounge. Craft beer fans are in excellent hands at the Brand Speciaalbier Bar.
AFTERMOVIE 2017:
https://www.youtube.com/watch?v=1kwlYL8lFLM
Even bad weather will hardly be able to harm PAASPOP 2018. All tent stages are not only individually decorated, but also heated. To keep the distances as short as possible, the organizers also specialize the tents in certain genres. For example, those who like it loud and heavy should make a pilgrimage to the Phoenix. Lovers of hip hop and drum'n'bass, on the other hand, will be better off at the Roxy. Chances are good that fans of various preferences will eventually meet while record shopping at Vinyl Mania. Some artists will also play particularly intimate concerts there.
For PAASPOP 2018, both day tickets (59-69€) and combination tickets (Sat/Sun: 99€, 3 days: 119€) are available. Directly at the site, the Paradise City camping areas are available for use for 25€/weekend. Young people under the age of 18 can take advantage of the online discount offer Young & Free (3-day ticket: 85€ without camping, 95€ with camping).TICKETS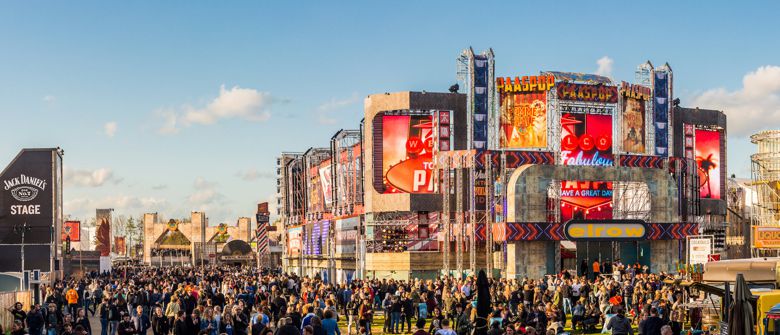 Source/Image Source: Head Of Pr
Photo Credits: Bart Heemskerk & Kevin Verkruijssen