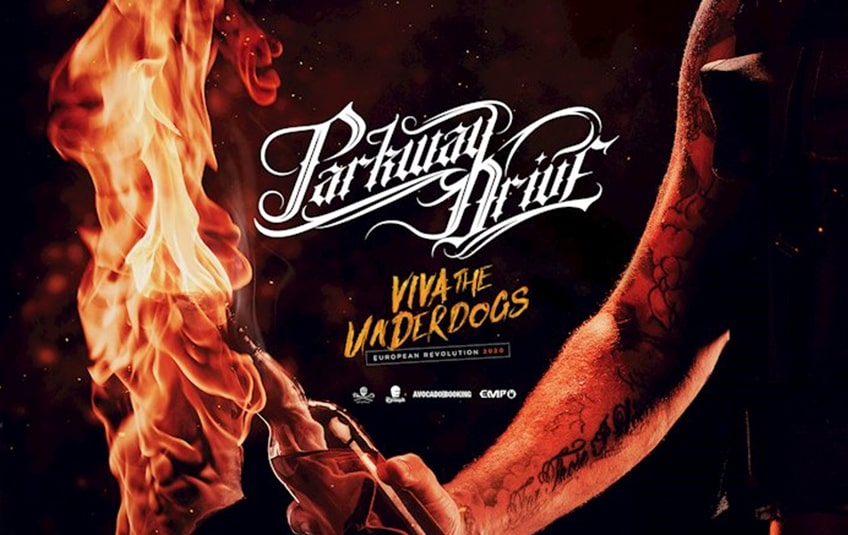 Parkway Drive are back! "Viva The Underdogs - European Revolution 2020" Tour
Hi and welcome to Lila's news!
After a successful summer return the metal - giants, Parkway Drive, return to Europe and let fans look forward to a memorable concert experience that will duly ring in 2020. With their latest tour, "Viva The Underdogs - European Revolution 2020", the guys are not only on the road in France and Hungary, but also make a detour to Germany.
Hailing from Byron Bay, Australia, the five-piece band has been a staple on the scene for years, playing headlining slots at some of the world's best-known festivals, such as the Wacken Open Air. In 2018 they won the ARIA Music Award in the category "Best Hard Rock or Heavy Metal Album" for her latest work "Reverence"which they will also play on the tour. They get support from Uncle Man independent label and promotion agency that also works with bands like Flash Foward and Shoreline works.
We recommend you to get a ticket quickly before the tour is sold out! You are welcome to contact our Tourdates drop by to discover also maybe your city among the chosen ones.
Not convinced yet? So watch her music video for "Prey" :
Lila is out, be the beat with you!