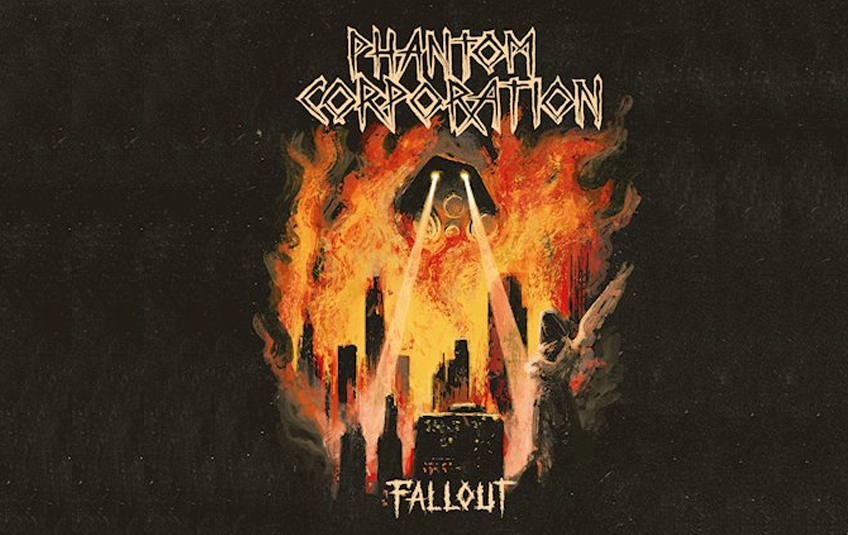 Phantom Corporation present their long-awaited debut album "Fallout" this Friday
Hi and welcome to Lila's review!
You miss guttural vocals and strong guitar solos that lead into chaotic breakdowns? A sound that brings out the dark and aggressive side of metal? Then you should not miss the following album this weekend: "Fallout" by Phantom Corporation.
Since 2016 plays Phantom Corporation a mixture of trash and crust metal, in which they mix in influences from hardcore punk. Their sound is unrelenting, hard and is characterized by their technical proficiency. Formed by Leif (ex- Dew-Scented), Marc-Andree (Weak Aside, ex- Dew-Scented), Philipp (ex- Eroded) and Arne (Weak Aside), this is perhaps no wonder, as the members have played in other bands before. What makes the band special, however, is their harmonious interplay, which they have already proven in their first EPs and now also show on their new album.
"Fallout" - Similar to its title, their new album is characterized by a darkness that brings out one's inner demons. It is fought with them and against them in times of uncertainty, in which you sometimes get the feeling that the apocalypse would already be on your doorstep. The bundled emotional chaos is shouted out by Phantom Corporation and at the same time offers the appropriate soundtrack with their latest work.
Brutal and above all dynamic it remains in their debut album, in which they have once again refined their sound. Trash, crust and death metal were coordinated in detail and sometimes combined with elements of doom or hardcore punk, which merge with each other in the individual songs. The result is a sound that brings a concert experience directly into your own living room, while the band, especially with songs like "Spiritual Arsonists", tear up the stage.
For fans of soft metal music their album might not be recommended, but especially fans of deathcore, trash to doom metal should not miss their new album!
Image source: Cliff / Terrafolio
Lila is out, be the beat with you!