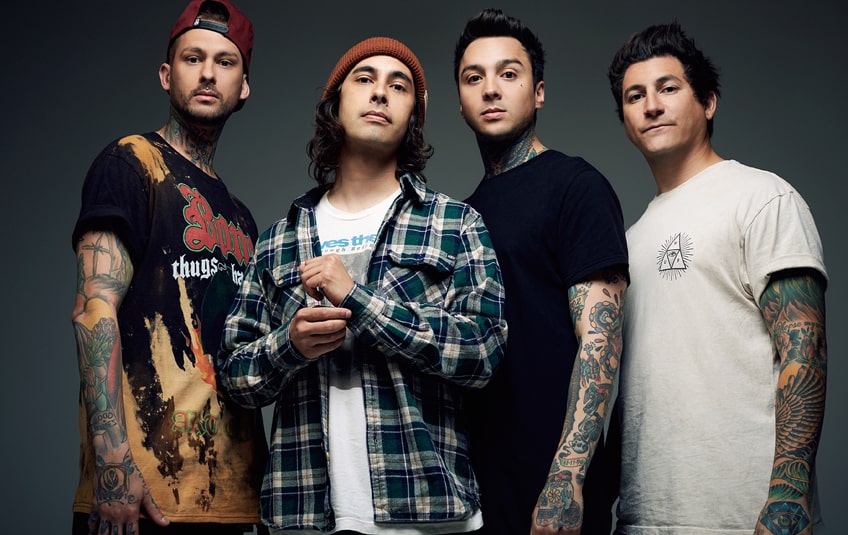 This is Pierce The Veil
Hi and welcome to Lila's Review!
Our studio wants our Immortals to hear good music, so today we introduce you to a band that is sure to make a difference in the future.
We are talking about Pierce the Veil, a US post-hardcore band formed in 2006. Already before Pierce the Veil, Vic (singer) and Mike (drummer) Fuentes founded the band "Early Times". Since this name was protected by copyright, they renamed themselves "Before Today". Under the label Equal Vision Records they released an EP (Roots Beneath Ideals) and an album (An Celebration for an Ending), but two years later they broke up.
However, the brothers did not give up and decided to form a new band. They gave it the name Pierce the Veil. In their home studio they wrote their first songs, which were released on 26 June 2007 on their first album "A Flair fort the Dramatic". With guitarist Tony Perry and bassist Jaime Preciado, they toured with bands like Bring me the Horizon, Sleeping with Sirens and the guys from Emarosa. They have also played at festivals such as the Warped Tour, Slam Dunk and Rock am Ring. They have released four great albums, of which "Collide with the Sky" under the label "Fearless Records" went gold once and spent nine weeks at number 12 in the US charts. Among other things, they received awards from our colleagues at the ATP and at the Kerrang! Awards for the best fanbase.
But Pierce the Veil is not only active in the music industry, but also supports social projects such as the "Keep a Breast Foundation".
The editors are of the opinion that so much commitment and such great music deserves the title "Starlight Secret Tip of the Year".
Photocredit: piercetheveil.net
Lila is out, be the beat with you!