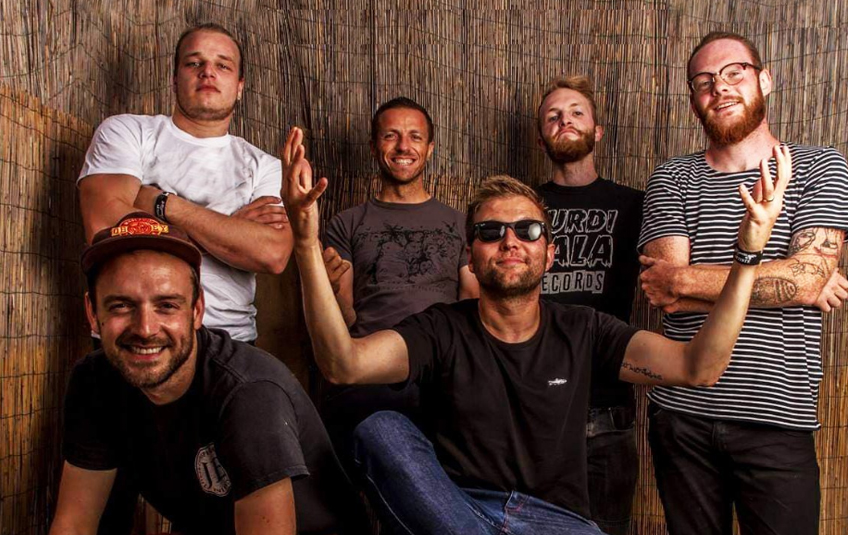 P.O.Box present their new studio album "spaceavailable."
Hi and welcome to Lila's review!
They play ska punk, have already traveled half the world and even after more than two decades do not think about stopping: P.O. Box are back and release this Friday their brand new album "spaceavailable."
Founded in 2001, the band has always been a true gem among the multitude of ska punk bands and quickly made a name for themselves with their distinctive, intense sound. In their long career, the French band has not only built an international fan base, but also played more than 900 concerts worldwide. Add to that the eight works they have released over the years as well as their performances at festivals like Wasted or Dour. Their creativity and tireless passion makes P.O. Box to a band that belong on the big stages of this world and confirm this with their new album.
In her new studio album "spaceavailable." they continue in this direction. P.O. Box has remained true to their style in this work and once again combines their own mixture of ska punk with elements of rock as well as reggae. It is colorful, dynamic and above all energetic. Especially with songs like "Dancing in your shoes" you just want to go off with the band. "spaceavailable." celebrates life in all its facets and brings the necessary momentum especially for the upcoming summer days.
P.O. Box write in their new album about situations from life and about topics that occupy them. They are small snapshots with a concise effect, which let the audience reflect too, despite the cheerful music. One example is the song "Structuring Structures.which criticizes and addresses the images of our contemporary meritocracy. The band alludes to the developed habitus concept of Pierre Bourdieu. For him "social inequalities transform into educational inequalities and become social inequalities again after leaving the educational system". The band continues in "spaceavailable." deals with such as well as other topics, denounces grievances and at the same time finds the balance to her freedom-loving sound.
Our magazine can only recommend that you do not miss the new album by P.O. Box and to listen to it. You can get it digitally as well as on CD and vinyl: Secure vinyl now. 
Lila is out, be the beat with you!