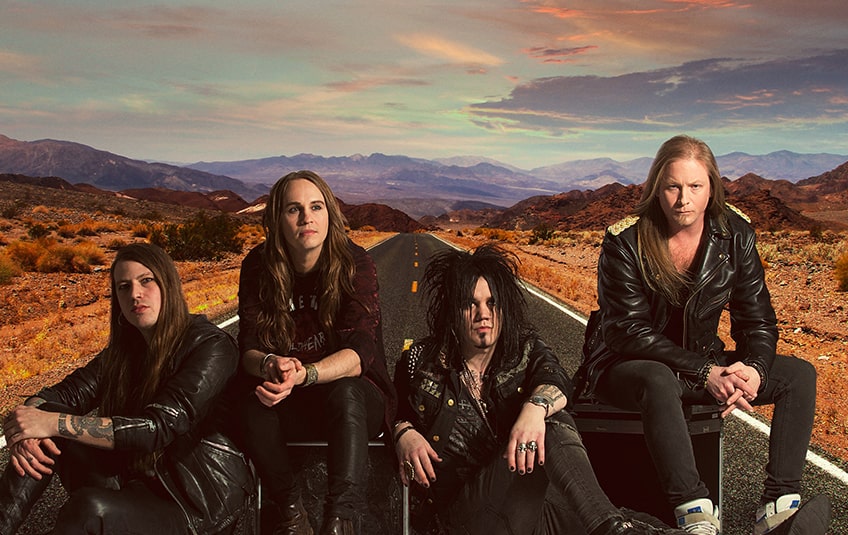 Pretty Wild release brand new album "Interstate 13
"HEAR THE ROAR" and welcome to Lila's review!
Hard rock band Pretty Wild presented this past weekend a brand new strip from their repertoire: "Interstate 13". The four guys from far away Sweden bring with "Interstate 13" now release their third masterpiece and let fans look forward to the well-known, unadorned sound of the band. We have listened in, this is what came out:
Twelve years ago the band formed in Malmö. Ambitious to deliver the sound of 80s hard rock to the masses, they quickly developed their own style and established themselves alongside greats like Hardcore superstar or Crazy Lixx in the Swedish hard rock scene. They have played hundreds of concerts in their home country as well as overseas, building up a loyal fanbase that they "Wildhearts" call. With all this experience and good humor in the luggage is their latest album, the strongest of them so far.
For two years, the band put a lot of heart and soul as well as sweat into their new disc and thus releases twelve new songs that can be seen. Also on this work remains Pretty Wild faithful and delivers a melodic, hard sound. Characterized by fast and slow tracks, "Interstate 13" is a total package that welcomes the summer in its best tones. Especially songs like "Shot me down" or "Superman" are characterized by a 100% buttkickin' rock sound that we can only warmly recommend to you.
The whole thing was recorded and produced by Ivan, the singer of the band, and is thus brand self-production. The following told Axl (guitarist) on the name of the new disc:
"It's called "Interstate 13" for a number of reasons. One is the number, 13 and all the bad luck we've had. Also, there is no Interstate 13 in the States for the same reason, that number is haunted they say. We just felt that it really suits us as band and the album because it is a bit heavier and darker."
Pretty Wild has with "Interstate 13" released a fresh, original album, which doesn't get boring even after listening to it for the umpteenth time. My Immortals, listen to it and convince yourself!
Here is a short sample with "Superman":
Lila is out, be the beat with you!