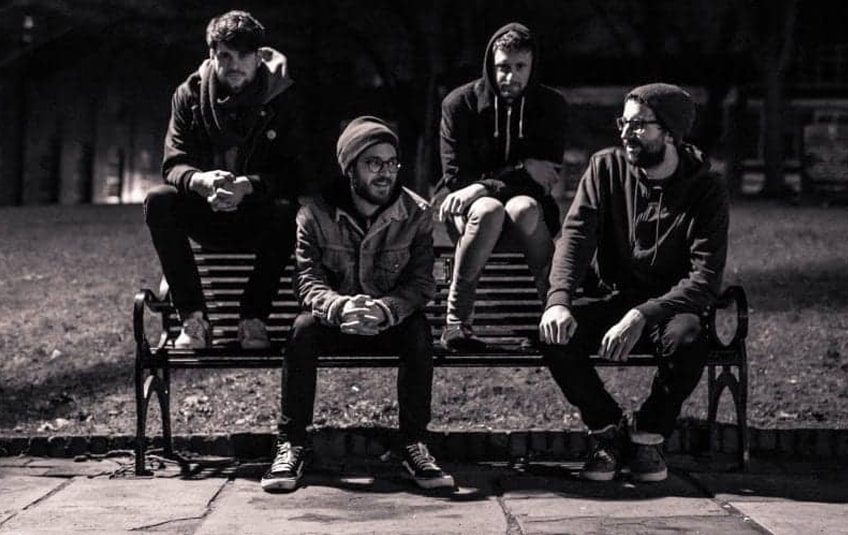 Quitters release new song "My Own Worst Enemy" + music video
Hi and welcome to Lila's news!
Es ist Montag. Für einen besonders guten Einstieg in die anstehende Woche, präsentieren wir euch heute den neuen Song von Quitters.
Quitters gründete sich im Jahr 2015 im kleinen Montpellier in Frankreich. Bereits einige Tage nach Gründung, brachten sie ihre erste EP "Move On To Honest Things" heraus und veröffentlichten diese über gleich mehrere Labels, unter anderem über Krod Records. Als sei dies nicht genug, tourten sie im Anschluss durch diverse Länder wie Portugal, Deutschland oder Chile. Für die Band gab es kein Halten mehr. In den letzten Jahren veröffentlichten sie ein weiteres Album und spielten über 100 Shows weltweit. Nun sind sie wieder zurück und präsentieren ihren Fans sowie Punk Rock Anhänger ihre neueste Single "My Own Worst Enemy".
"Life can knock you down. How will your mind deal with problems?"
Quitters treffen mit ihrem neuen Song den Nerv Zeit. "My Own Worst Enemy" zeigt uns auf, dass die Schwierigkeit nicht das Problem selbst ist, sondern wie man daran geht. Man lässt sich zu sehr von all den negativen Gefühlen, Angst, Frustration und Schmerz leiten, anstatt die positiven Dinge im Leben zu berücksichtigen. Genau, das gehen die Jungs an. Gepackt in einen lockeren, fröhlichen und definitiv Punk lastigen Sound, präsentieren Quitters einen Song der zum mitsingen anregt.
Im kommenden Jahr werden sie ihre brandneue EP "Singing Like Nobody's Listening" veröffentlichen. Wir werden euch auf jeden Fall darüber informieren, wenn es soweit sein sollte & freuen uns jetzt schon auf die neuen Songs!
Here the music video to "My Own Worst Enemy":
Lila is out, be the beat with you!