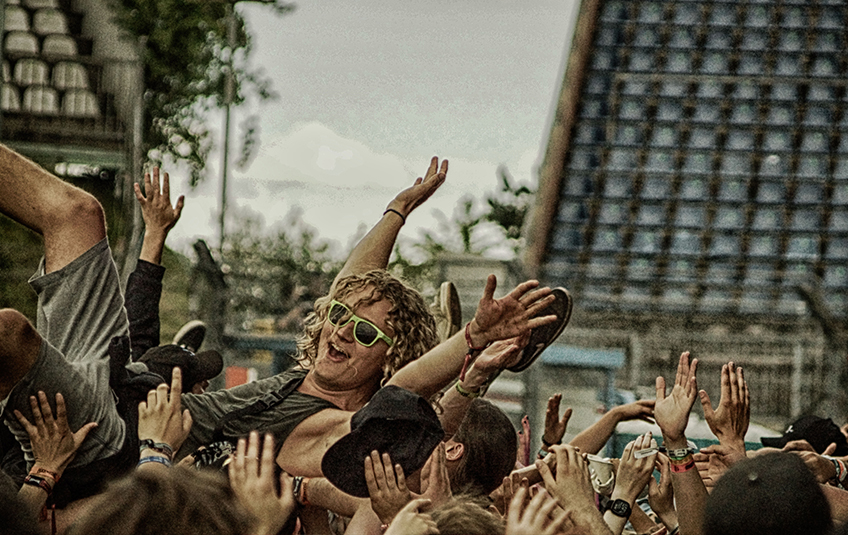 Rock am Ring Festival: 5 tips for the start at the Nürburgring
Hi and welcome to Lila's news!
Rock am Ring is just around the corner and only a few days separate us and thousands of spectators from the many international and national acts that will perform on its stages. For an enjoyable festival experience and memorable three days, we have five tips for you for the Rock am Ring Festival 2023 compiled:
Preparation and checklist
One of the most important tips is to have your own checklist so that you don't forget anything for the weekend. Especially for those of you who also camp on site, it can quickly become confusing when packing. A checklist helps you to keep track and can be put together as you like. Especially things like rubber boots, can openers or powerbanks are often forgotten and should not be missed on site!
Should you have forgotten something despite your checklist, you are still well taken care of on site. An example of this are the safe boxes (green lockers) in which you can store valuables and also charge your cell phone. You can also rent camping equipment or tents as well as electricity and cool boxes for a fee.
Also, you should download the Rock am Ring app in advance and pay credit on it, because everything will be paid via the app on site.
Catering at Lidl Rock Store
The cans of raviolis are used up and the beer only counts a few cans: At moments like this, the Lidl Rock Store is a formal oasis on the grounds, offering everything related to catering at Lidl prices. Under the motto "Fully supplied," you can choose from more than 350 products, ranging from baked goods, vegetables, barbecue products and more. In addition, there is the possibility to use the trolley service to transport the food to your tent.
By the way: This year Lidl would like to work together with Rock am Ring is setting a world record attempt and invites you to become part of the loudest birthday chorus on the occasion of the discounter's 50th birthday. You don't want to miss this!
Arrive early and enjoy
If you arrive on June 2nd, it is important that you arrive early. The line to get your own wristband is long and can take up to an hour, so it is recommended to be there early to not miss the first acts.
A list of bands you should see this weekend, I have brought you here. compiled.
The own timetable
With your own timetable you have your favorite bands and artists at a glance. This already helped us last year and with a suitable plan we could avoid unnecessary detours that would have cost us time. It is important not to make the timetable too full and to adapt it to your pace. Especially the distance to the main stage, the Utopia Stage, is long, so you should take this into account. But you can easily switch back and forth between the Mandora and Orbit Stage, so that you can quickly go to the other after the end of one set.
We can also recommend here the Rock am Ring Appwhere you can add the artists to your favorites to create your own timetable.
Pogo, dance, party
But most importantly, you should have fun! Just to stand with other people in the crowd, to celebrate and that in a personal atmosphere makes the festival. A weekend where you can forget your everyday stress and switch off.
Lila is out, be the beat with you!