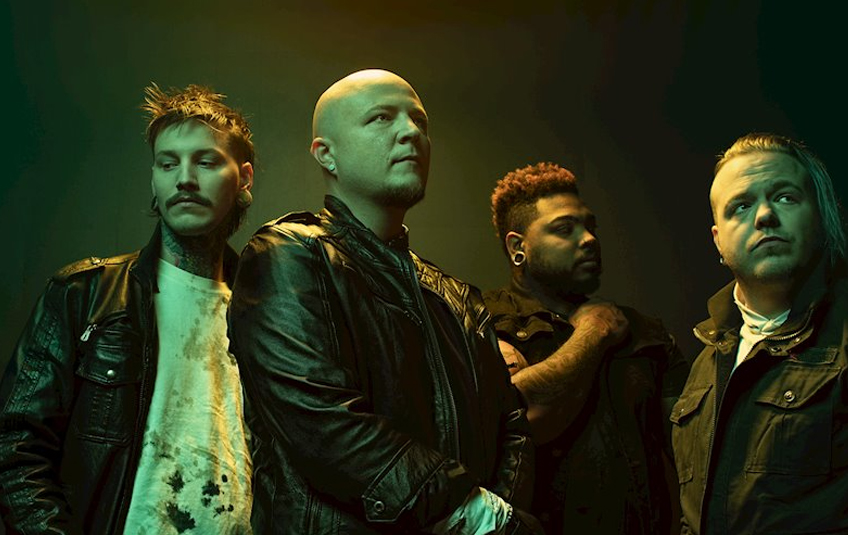 "This Is It... The End Of Everything" - Saul releases her new album this Friday
Hi and welcome to Lila's review!
"This Is It... The End Of Everything" - With this title the band Saul announces their new album, which they release this Friday via Spinefarm Records. An album that will make you forget the world for a moment.
In 2017 the band was formed by brothers Blake and Zach Bedsaul in Southerland, Iowa. Already active in their high school days, the idea of forming their own band came quickly and was later complemented by bassist William Mcllvary as well as Myles Clayborne. With a signed record deal with Spinefarm Records the first EP was released, "Aeons", released its first single "Brother" they dedicated to their own brother Caleb. He died from a version of the influenza virus.
With "Brother" they were not only number one on Sirius/XM Octane for two weeks, but to date have 9.6 million streams of the track on Spotify. Tours with bands like August Burns Red, Crown The Empire or Hellyeah were not left out and opened the way to bigger stages, which also attracts the international audience.
From this stage, the band has evolved musically and brings out a much more defined, harmonious sound with their new album. It is versatile, dynamic and combines their heavy sound with varied melodies as well as seamless transitions. Alternative metal meets pop influences here, leading into spherical sounds and soaring choruses. The resulting sound clearly bears the band's signature, which carries it outwards more clearly than ever before.
Blake talks about her new album:
"As a society, we are so glued to our phones and social media. When we finally got out of quarantine, we personally needed a mental break from it. If you think about it, we don't even have to talk to each other anymore because communication happens online. So pull back from social media, get out there, shake hands, and live a little. You don't have to exist only through your phone. Capture the moment in your mind and tell the story to someone."
A little creates "This Is It... The End Of Everything" also let you forget the stress of everyday life and immerse yourself in their world. Just stand in the crowd with many thousands of people, celebrate and sing along to songs like "Runaway" or "Reign Fire" We would be there and you?
Our magazine is definitely looking forward to the release and your votes. For all fans of bands like Nothing MoreBreaking Benjamin or Architects and those of you who just want to hear something new. Save the date: July 28.
Image source: Spinefarm Records
Lila is out, be the beat with you!