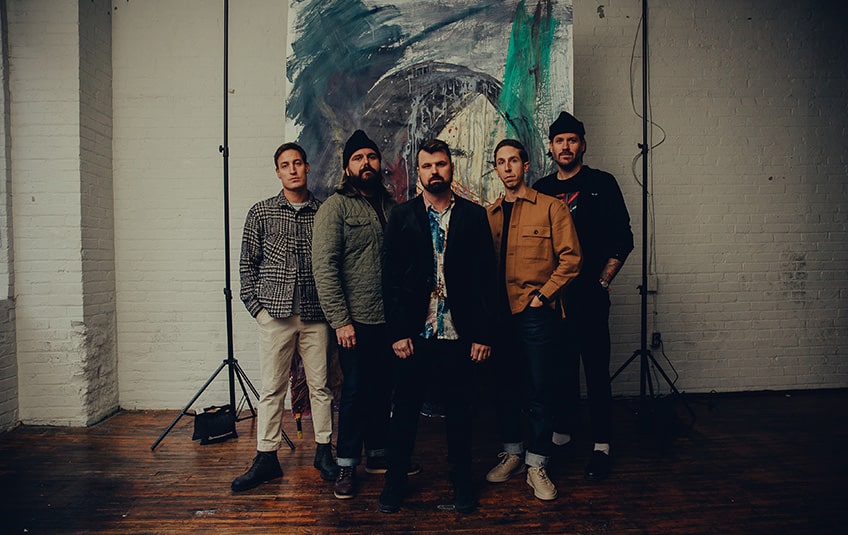 Silverstein unveil their most honest album to date, "Misery Made Me" on May 06!
Hi and welcome to Lila's review!
It is their most honest, profound and at the same time hardest album to date, which the band Silverstein presents for the start of the weekend. It's called "Misery Made Me" and just as the title suggests, it's a work filled with chaos, hope and above all anger, which the artists rightly bring to their latest album.
Silverstein is a band with tradition. Firmly anchored in post-hardcore, the band is one of the frontrunners of the scene and recorded 80 million streams with their last album "A Beautiful Place To Drown" which rounded up their streaming numbers to 500 million. In addition, there is a nomination for the best rock album of the year at the Juno Awards, which is certainly, as much can be revealed in advance, surpassed with this album. Silverstein has once again managed to outdo themselves with their latest record, challenging and creating an original sound that they can rightfully call their own. We would not have expected anything else from the band that has shared the stage with Simple Plan or Billy talent and has also played at Rock am Ring/ Park .
Silverstein has created an album that we all need right now. Her latest work listens and packs the pent-up feelings that have accumulated especially during the Corona pandemic as well as in the last few months into a sound that screams out all those emotions. "Misery Made Me" is the answer to a new reality in which we live and how we deal with it: Be it the pandemic, powerful people who enrich themselves on poorer people or emerging feelings that can overwhelm you, you will receive from the band a wide range of topics that are addressed in the eleven songs.
Most exciting is the development that the band has made from the last album. Their sound is more oriented to their first works and connects this with a modern touch, which does not let you go in its combination. We were especially surprised by the transition in the song "The Altar_Mary", where the song suddenly dives into another genre.
Each song is tuned to the next and combines a catchy chorus with a dynamic hardcore sound. Not only the band's own songs are catchy, but also the collaborations with bands like nothing, nowhere or Andrew Neufeld are on repeat. You can look forward to June, in which the guys will also play on one or the other festival in Germany. Here is an overview of their tourdates.
Silverstein has set the bar high with this album for further works and created a comprehensive work that rightly belongs to our favorites of the year. We can only recommend you to listen to it and go along with it!
Photocredit: Wyatt Clough
Lila is out, be the beat with you!