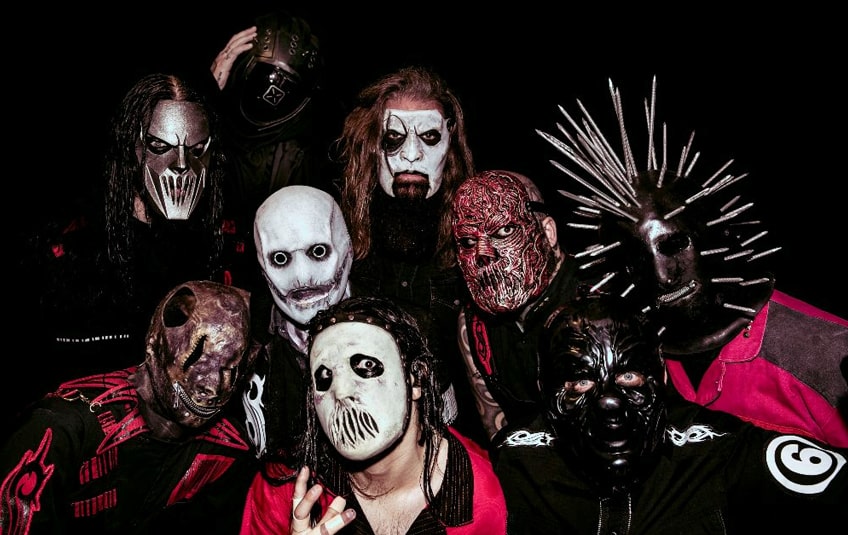 "The End, So Far" - Or just the beginning? Slipknot release new album
Hi and welcome to Lila's review!
"The End, So Far"Or just the beginning of the end?
It is one of the albums this year that fans have been waiting for with anticipation: Slipknot are now publishing their latest work "The End So Far" and end September with a bang. After three years, the rulers of chaos are finally back with more, filled with concentrated passion.
So unpack your masks: The Mosh Pit is waiting...!
Slipknot have had a career to look back on for more than two decades.  With a genre that is sometimes too crass or too experimental even for metal fans, the band has gained such recognition across it, which is why their name usually comes up in combination with greats like Metallica. The band has built a legacy with their music that, despite their extreme image, conveys closeness and self-acceptance to the listener. Even though this may not be the first message they probably convey with their appearance, the passion for something and standing up for what makes you tick is especially in the foreground.
One of the things we learnt from Slipknot is never to live up to expectations, which they also implement in their latest album with their penchant for perfection. Accordingly, the chosen introduction to their new album is so skilful that it left us speechless the first time we heard it. With spherical sounds and a choir, accompanied by Corey's penetrating voice, "Adderall" - a medication for ADHD, which is partly used as a stimulant drug - a clear summary and a statement at the same time, which the band makes at the beginning of the album.
The fast beat continues and the band shows different facets of their music with the released singles. Already with "YenIt becomes clear on " how strongly the overall concept of the album has been tuned in the individual songs. Especially melodically, Slipknot has paid attention to a harmonious overall picture, which we can see in "The End, So Far". Authentic and energetic, the twelve different songs offer both variety and surprising twists that definitely make you look forward to concerts by the band. Although their latest work is more oriented towards their last one, it partly brings back memories of past albums like "All Hope Is Gone"which recently celebrated its 14th birthday. As dramatically as the album started, it finally ends with the song "Final".
With their album "The End, So Far", the band has answered the question that has revolved around their quitting and that many have been asking. One change that sparks some curiosity about the band's future work is the split with their long-time label Roadrunner Records, Corey made the following comments in an interview with Apple Music:
"I mean, it's cool because we could do anything at this point. If we wanted to, we could do a throwback album where we just go into a room and record it live and make something up. We could also turn around and do something really complex and dark. I mean, we could do a double concept album with a film around it and make it something. So for me it's really about: what do we want to do? What keeps us going? At this point, we don't need to think about anything else until we really want to. But even contractually, we might say we only want to do one-off gigs for the rest of our career."
My Immortals, the new album by Slipknot is not an end, but rather the beginning of something that is yet to come and that is sure to leave its mark on our favourite genre. If you haven't ordered the new album yet, we definitely recommend you do so and get one of the nine versions, each with a picture of one of the members. Absolutely recommended!
Picture from: Anthony Scanga
Lila is out, be the beat with you!