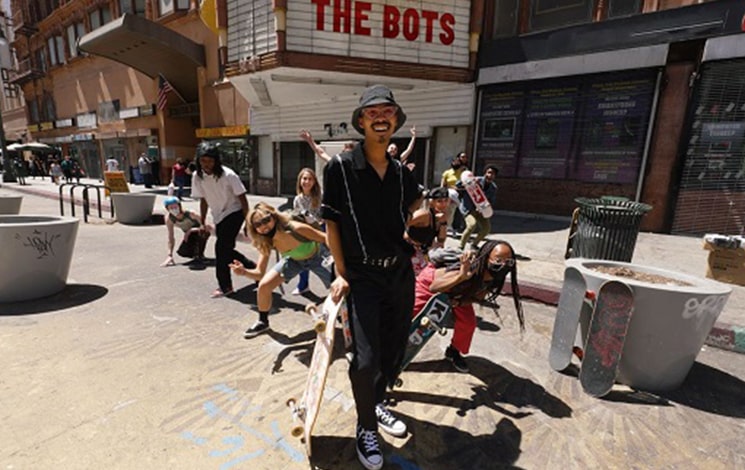 The Bots unveil new album "2 Seater" after a seven year hiatus!
Hi and welcome to Lila's review!
After seven years of album abstinence, The Bots go off together with Big Indie Records release their brand new album "2 Seater" and unveil, after this long period of silence, a new era.
What it sounds like? You can find it out here.
The Bots s a young punk band consisting of Mikaiah Lei and Alex Vincent, who released their first album at the age of 12 and 15 respectively. Their sound was fast and dynamic, influenced by punk and brought them from their home in Los Angeles to various stages around the world. Now, after a long period of self-discovery and hiatus, the duo is releasing a brand new work that fans of the guys can look forward to.
Upon first listen, one notices that the former punk band has grown up. Their sound has changed fundamentally, has become more mature and has taken a different direction, but the basic creativity that they also put into their earlier albums has remained. Their style can be classified as indie rock or alternative rock and brings a slight modern, fresh touch. In a total of ten songs, the duo works up the last decade, talking about their experience and the time they toured as young adults. It's an album about self-reflection and takes you on a road trip to their emergence as a band. The whole thing was produced by Grammy Award winner Adrian Quesada from Black Pumas.
Lei : "People would never refer to our band the way I see it. We were always referred to as a 'US punk band.' I love punk music, and I understand why those labels have stuck around for so long, mostly because we started out trying to play as fast and as loud as possible, but we were a young group that wanted to prove everyone wrong who thought kids couldn't play rock. I love all genres of music and want to continue doing pop music, but I'm definitely interested in exploring many genres and styles of music."
"2 Seater" is a versatile album that provides a rock retrospective and makes you want more. We definitely recommend you to listen to the new album of the band. It's worth it!
Lila is out, be the beat with you!