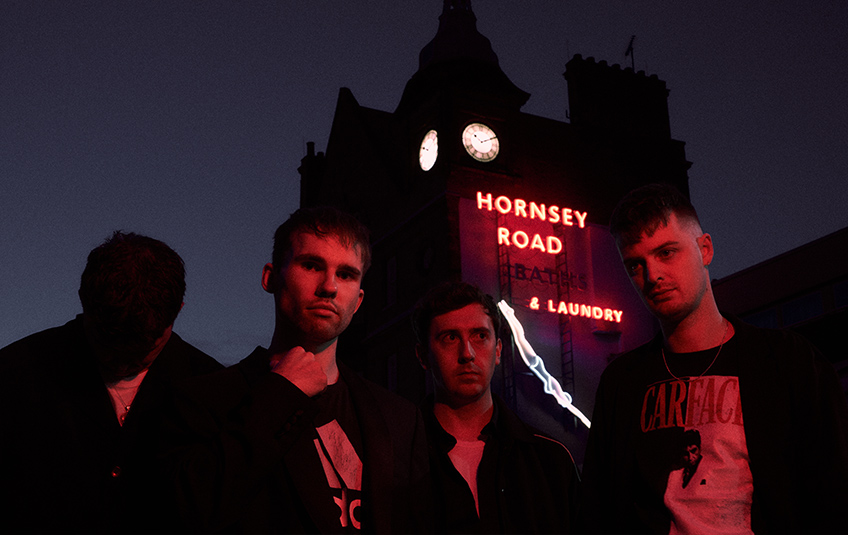 The Clockworks unveil cinematic debut "Exit Strategy" - album out on November 10
Hi and welcome to Lila's review!
Performing at festivals such as Eurosonic, touring the USA as a support act for the Pixies and having their singles played on radio stations such as BBC 1 - The Clockworks can point to several milestones in their short band history, and that with just one EP and a few singles. Now the up-and-coming newcomer act will be releasing their first debut album tomorrow, November 10th.
The Clockworks are a young band from Galeway who moved to London to pursue their dream. Almost overnight, they signed a record deal with Creation23 after their move and quickly gained notoriety with songs such as "Feel So Real" and "Can I Speak To A Manager?". Passionate and, above all, with a flair for anthemic rock numbers, the band quickly managed to build up a loyal fan base and make a name for themselves in modern rock. This was followed by tours through Europe and the USA, festival appearances and even the radio was not spared their music.
It seems that the only thing missing for their happiness is a debut album that reflects their sound in all its facets and defines their musical direction, which they are now realizing with "Exit Strategy".
In their debut album, you get to hear a band that has refined its own sound and takes you on a musical journey. It is about the journey of a protagonist who moves from Galeway to London in search of the meaning of life. Adventures follow incredible encounters with evil advertising agencies, cheating friends or a drunken singer who has disguised himself as Jesus. But the protagonist also experiences heartache, paranoia and fears of social media on his journey to find himself. Singer James talks about the album:
"We were always sure we wanted the album to be more than the sum of its parts, so we decided to create the world of a movie called Exit Strategy. We envisioned the album as a series of snapshots that tell the story of a group of characters trying to navigate through life."
Modern rock meets a cinematic interplay of pop melodies, post-punk influences and a versatile sound spectrum. Both quiet and loud tones are given enough space on "Exit Strategy" to breathe life into the stories in their songs and make you feel immersed in them. It is an intense, nostalgic journey that is sung about with dynamic melodies and energetic choruses. We particularly like the song "Danny's Working Like A Dog" and can only recommend it!
Next year, the band will go on an album release tour through Europe. In addition to Berlin, Munich and Cologne, you can look forward to Hamburg and Mainz. The band will also be performing in Dresden and Osnabrück at the Polymagie and Popsalon festivals.
You can get tickets for their tour here.
Photocredit: Oscar J. Ryan
Lila is out, be the beat with you!