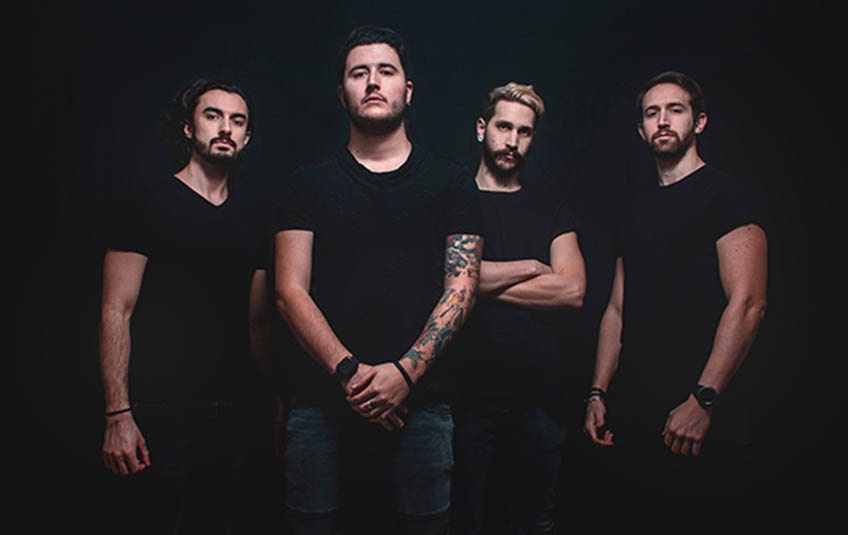 The End At The Beginning announce brand new EP "Elements"!
Hi and welcome to Lila's review!
After a long break and a change in their line-up, the guys from The End At The Beginning announce a brand new work called "Elements" , which will already be released next week on 1 June. With their strong new release, the five-piece band sends a signal that they are fully ready to heat up the stages of this world again and let fans look forward to a modern, fresh sound.
The band's beginnings date back to 2011, when they formed in their hometown of Bologna, Italy. In their long band history, The End At The Beginning faced many challenges, released several albums as well as EPs and won the "Unsigned Artist Of The Month" competition by Artery Recordingsfor their music. They have toured Europe with a wide variety of bands such as Our Hollow, Our Home, who our editors had the pleasure of seeing live themselves last year, Betraying The Martyrs, Counterparts and many more. Always with their own deep-eyed sound in their luggage, they demonstrate their skills again this time on their new EP.
With "Elements" , The End At The Beginning release a record around the theme of the four main elements: water, earth, fire and air. It is the result of a long process the guys went through to rediscover and develop their music as well as their band. The challenges they have faced so far, as well as each of them, have been incorporated into the theme concept and accompany you throughout the EP. On her record, the four elements are related to different human states, such as loss, which in the end you are supposed to accept and not ignore. Each song deals with a different state, which gives you the opportunity to identify with it. Especially "Earth", which deals with the fear of being forgotten and that one wants to leave a lasting impression on the world through one's actions, vividly reflects this concept.
The End At The Beginning conveys this theme to the listener not only lyrically, but also musically. While "Earth" comes along with a hard, unstoppable sound, "Water" combines melodic and melancholic sounds, which are underlined with orchestral elements. The End At The Beginning always remains true to itself and plays a sound that can be classified between metalcore, djent, progressive metal as well as slight influences of trancecore. The new album was recorded together with Wavemotion Recordings at the Zeta Factory Studio in Carpi.
If you are not yet convinced by "Elements" , you can watch their music video for "Earth" . It's worth it!
Lila is out, be the beat with you!