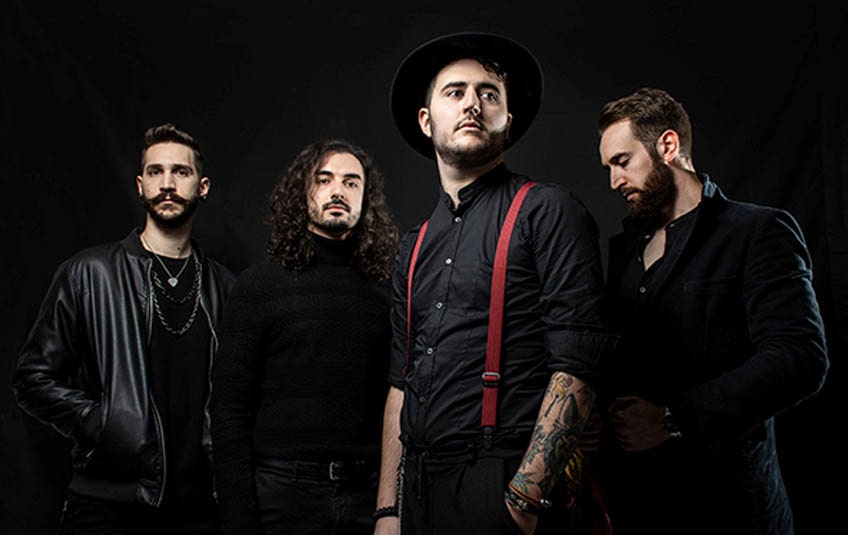 The End At The Beginning release new album "Lightbringer
One year later the release of the EP "Elements", italian metalcore act The End At The Beginning is back with "Lightbringer" ", the new album out on April 8th in partnership with Superbia Music. The first single will be available in December. The album was recorded at Zeta Factory with Federico Ascari on recording, mixing and mastering engineer. Artwork by Mattia Castiglia.
About the new album the band says: "'Lightbringer' is our third full-length and our first LP composed by the actual line-up. It comes from one of the hardest time we have passed and represents a direct consequence of the composing path we started to draw in 'Elements'. All the nine songs are connected both in music and lyrics, shaping a real concept album with the aim to tell a story. Inspired by the poem Paradise Lost and by mythological figure of Prometheus, we have tried to tell our own reinterpretation of these two visions: the story is about Lucifer that, after his banishing from the Heavens and his rebellion against the punishment, becomes the one who brings the fire of awereness to the mankind and eventually the emissary of their distruction, ending enviding their mortality. Musically, the songs are connected through the presence of important orchestral sections, a path we started to follow with the previous EP that in this work, has become more and more the characterizing element of the sound of the band. Everything is obviously surrounded by the typical sounds and structures of the metal and the modern metalcore".
Press release and picture: PR Lodge