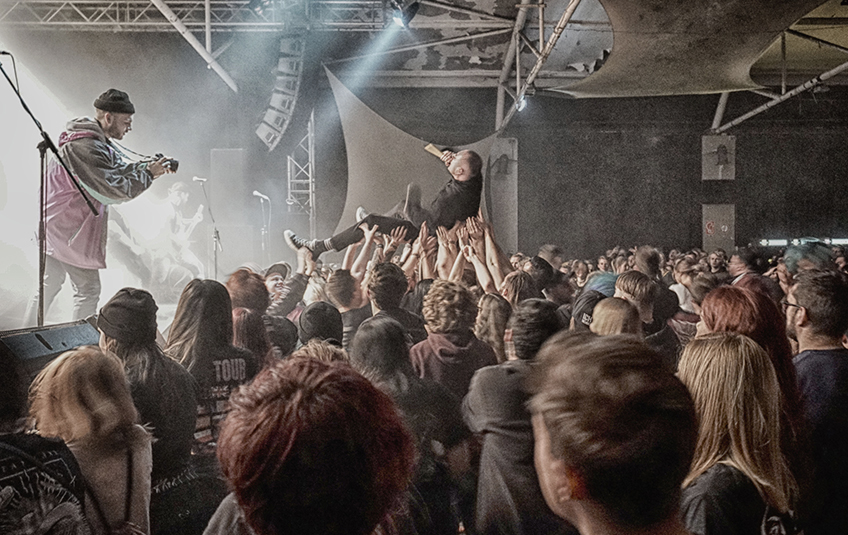 Tour Guide: The Never Say Die! Tour 2022 by Impericon + All Highlights
Hi and welcome to Lila's news!
This Saturday the Never Say Die! Tour starts in Cologne, during the merch label Impericon once again the winter festival season proclaims and gathers metal fans from all over. For this year's tour we have therefore compiled a small guide for you, with all the highlights at a glance.
Come early, go late!
We recommend coming at the start of the tour. Often you like to drop by just for your favourite band, but especially on tours like this, where many bands gather in one place, you can also discover new acts for yourself. Deathcore fans will certainly get their money's worth here, if you look at the line-up with bands like Suicide Silence . You will also support the first bands, who will not play in front of a small audience, but open the first mosh pit of the day together with you.
The Never Say Die! Tour is always a get-together for bands and fans to celebrate a common passion, music, for one evening. This happens not only during the show, but also afterwards at the merchandise stand, where you can meet the bands. In addition to personal conversations, they often have exclusive tour merchandise that you can't get online. So get your hands on it!
Bands, bands, bands
Following on from that, you would also miss the best moments on the tour. There are just too many highlights that we remember fondly that happened on Never Say Die. Like for example In Hearts Wake, who had unpacked their boat to sail over the crowd. Or also Great American Ghostwho tore up the stage during their performance and thrilled us so much that we had to see them again at the next opportunity. We associate endless moments with the tour, which is why we can only recommend you to come early.
Our insider tip here: Boundaries and Invent Animate
The Mosh Pit
The mosh pit belongs to the tour like the frock belongs to the metalhead. Moshing is therefore an absolute must, which in our opinion goes particularly well with this choice of music. In addition to the classic moshers, you should also watch out for the karate kids, who you can also run into on the tour. But with the classic dance steps you are on the right side and can also maintain your position in the Wall Of Death.
Just unwind and celebrate good music with like-minded people: The Never Say Die Tour is exactly that and should definitely be visited by you. We are looking forward to seeing some of you in Cologne on Saturday and hope you enjoyed this short guide.
No Ticket yet? Get it here.
Lila is out, be the beat with you!