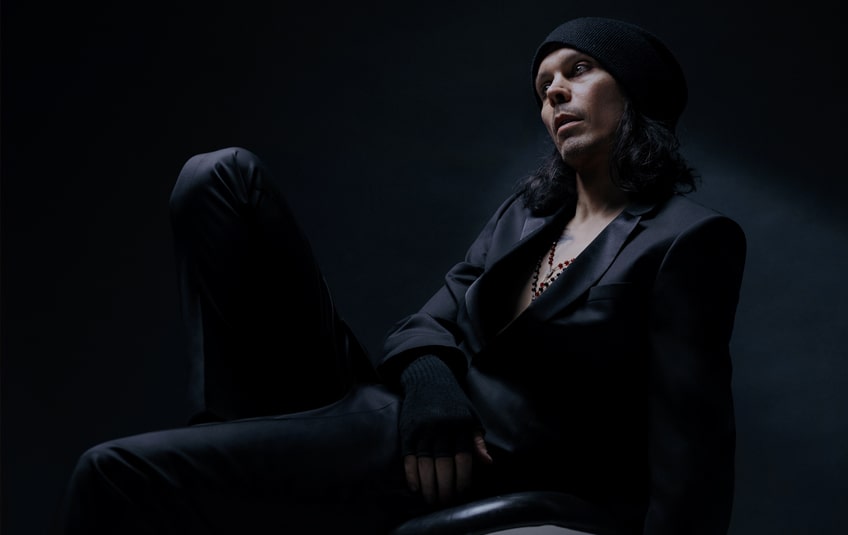 Prince of Love Metal Ville Valo announces return with brand-new album "Neon Noir"
Hi and welcome to Lila's review!
Light and shadow belong together, like day and night.
Ville Valo, the prince of love metal, finally returns to music after a long break and will release his debut solo album,Neon Noir."
After HIM (His Infernal Majesty) announced their last tour about six years ago, the band went quiet, but each dedicated themselves to music. HIM has shaped an entire generation that grew up with metal and inspired millions with their own interpretation. More than ten million records sold, several awards and a Grammy nomination speak for an impressive career, which they ended with eight studio albums. What started out as a newcomer band from Helsinki has grown into an internationally recognized band that has made a breakthrough across national borders.
For Ville Valo, co-founder and singer of the band, this path was predetermined from the very beginning. In his early teens he became passionate about music and qualified for music classes, which were only a few in Helsinki at the time. There he learned to play the electric bass and made contact with other musicians such as the later bassist Mikko Heinrik Julius Paananen, who also went to his school. At the age of 15 he dropped out of school and decided to pursue a career as a musician.
All of that is now in the past, but it also shapes the musical future of the musician, who opens a new chapter withNeon Noir". HIM fans can look forward to the well-known Love Metal sound, which crystallizes the essence of it with modern elements. It's harmonious, emotional and retains the classic dramaturgy that clearly stands for the sound the musician has honed over the years.
"Neon Noir" is not another work by HIM, but rather the first work by Ville Valo as an artist. Clear boundaries are drawn in the melody and melancholy of the songs, which drag you into the musician's profound sound world. The listener accompanies him on a musical journey into his inner being, lead by hymn-like, soaring refrains. A well-known motif, which is taken up in this album, is the theme between light and darkness. Like the title, both contrasts are juxtaposed, taken apart and reassembled. They cannot exist without each other and yet they are different. A theme that runs through songs like the title track orHeartful Of Ghosts".
With "Neon Noirthe musician has released a fascinating album, which grabs you with its twists as well turns and won't let you go. Fans of the musician and those of you who listen to Depeche Mode and Black Sabbath should keep an eye on it. Save the date: January 13th.
If you don't want to miss Ville Valo live, you have the opportunity to see him at selected locations this year:
Neon Noir Tour 2023 – GSA Tourdates:
17.02.2023 – Berlin, Huxleys Neue Welt
18.02.2023 – Hamburg, Fabrik
21.02.2023 – Frankfurt, Batschkapp
22.02.2023 – Zurich, Komplex
03.03.2023 – Munich, Backstage Werk
05.03.2023 – Vienna, Arena
Get your ticket now. (https://www.eventim.de/artist/vv/)
Photocredit: Joonas Brandt
Lila is out, be the beat with you!