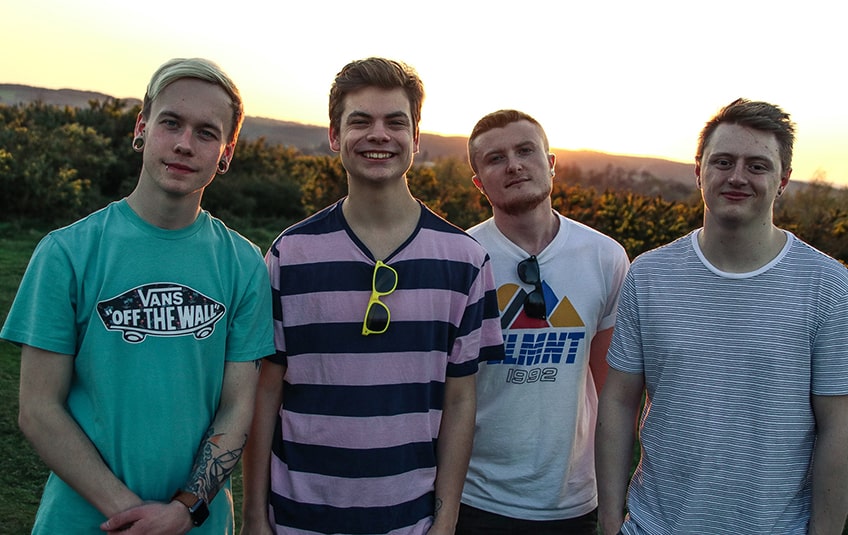 You Know The Drill release new EP "Selfhood" soon + new music video for "Snake Eyes" out!
Hi and welcome to Lila's news!
Sonne satt, der Himmel so blau wie seit langem nicht mehr und das Eis ist aus den Gefrierschrank schon gar nicht mehr wegzudenken. Ja, meine Immortals, das nennt man Sommer. Passend zur heißesten Jahreszeit hat unser Studio immer eine Punk Scheibe mit im Gepäck, die wir euch gerne vorstellen wollen. So wie auch heute, denn schon bald wird ein neues Werk der Band You Know The Drill erscheinen. Also setzt euch raus, schlürft an eurem Lieblingsgetränk und lest ganz genau mit!
You Know The Drill, eine Pop Punk Band aus dem UK sind schon seit einiger Zeit im Punk Genre unterwegs und tourte bereits mit Bands wie ROAM. Nun, nach zwei Jahren Alben Abstinenz, folgt ihre neueste EP "Selfhood", welche am 22 Juni erscheint. Die "five-pieces" Scheibe wurde mit Alex Adam from ROAM vorproduziert, aufgenommen im Nightcrawl Studio is back with Richard Dack and George Daly from The Ranch, gemixt von Seb Barlow from Celestial und das Mastering entstand bei Grant Berry from Fader.
At "Selfhood" ließen sich die Jungs nicht von ihrem eigentlichen Genre einschränken und schrieben, ohne sich Gedanken zu machen was andere Leute von ihrer neuen Scheibe halten werden, alles nieder. Der erste Track wurde bereits in Form einer Single Auskopplung veröffentlicht und nennt sich "Snake Eyes". You Know The Drill holte sich hierfür Joey Fleming from In Her Own Words mit dazu und so enstand schliesslich ein Track mit purem Suchtfaktor! Zum Song selbst sagt Sänger Benji following:
"Initially we intended it to be a standalone single, but when we started writing we just wanted to keep on going and make it an EP! It's a song about realising how toxic your relationship with someone actually is and finding the strength to move on from it, realising your worth. Due to the darker vibes, the track reminded us of In Her Own Words, so I suppose it's why Joey Fleming fits so well on the guest vocal section."
Das Musik Video zum Track könnt ihr euch hier ansehen:
Unser Magazin hält euch bezüglich der neuen EP sowie der Band auf dem Laufenden! Wir werden uns bei diesem heißen Wetter erstmal zurücklehnen und "Snake Eyes" abspielen.
Lila is out, be the beat with you!