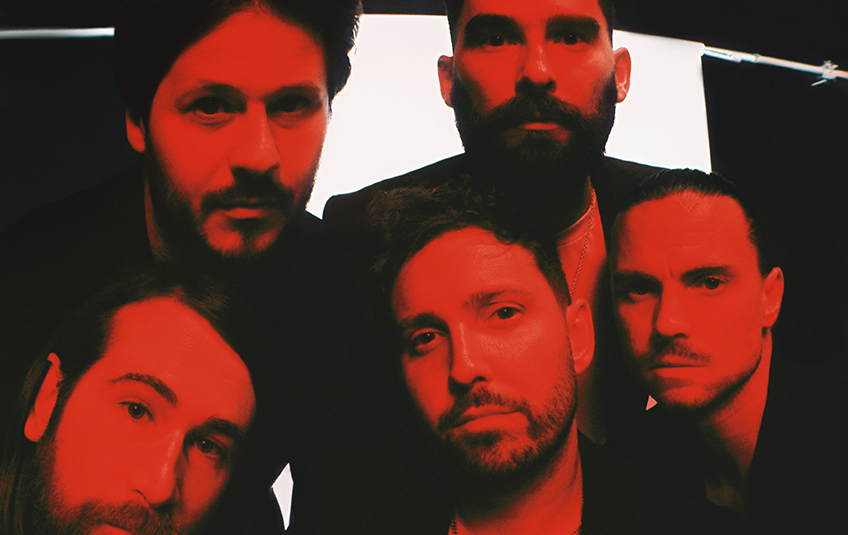 You Me At Six unveil new album "Truth Decay" on Feb. 10
Hi and welcome to Lila's review!
A band that has shaped alternative rock and made it accessible across genres is You Me At Six, who are now back with a new album. "Truth Decay" will be released on 10 February and offers a retrospective of a long career in the form of thirteen songs.
From a small newcomer band from Weybridge, the band have worked their way up to become an international force in alternative rock, working tirelessly on their music since 2004. With their distinctive blend of rock and pop, they have achieved two number one and four top ten chart positions, with records such as "Take Off Your Colours" going gold 25 times in the UK. Their music is also accompanied by their loyal fan base, who are like family to the band and who we were also able to experience live at the Rock am Ring Festival in 2022. Pure goosebumps!
Now they can look forward to a new album, "Truth Decay", which combines the experiences of the past years. It is nostalgic, dynamic and makes you remember the moment when you heard the band for the first time. On this album, You Me At Six revives their old familiar sound from earlier work and combines it with the version fans get to hear on records like "Suckapunch" . Good mood rock meets slightly melancholic choruses, which are combined with pop punk and pop rock to create an energetic alternative rock sound that invites you to party. Catchy melodies, like in the song "After Love In The After Hours" , can be found in abundance on their new album, giving you one catchy tune after the other.
In their new album, You Me At Six talks about familiar themes such as love, despair or memories, which they reel off and process with "Truth Decay" . They also transport these emotions through the individual songs, which always resonate with a certain dramaturgy and anger. About the album itself, the band says:
"The album is made up of all the things that we as a band think we're good at, and we're trying to embellish them and put the finishing touches on those ideas and just try to replicate the quintessence of YMAS in 2022 and breathe new life into it. We saw people around us, peers and new, making emo rock music again, and we thought, "Well, we know how to do it, and we want the world to know how we do it."
"Truth Decay" is a pure, controlled chaos, in which quiet sounds seamlessly merge into loud sounds and vice versa. You can tell that the band is one of the greats of their genre, as focused and clear as the individual songs are structured. You Me At Six has created an album that fans of the band can definitely look forward to and which will certainly make big waves in the music world once again. It's worth a listen!
Lila is out, be the beat with you!