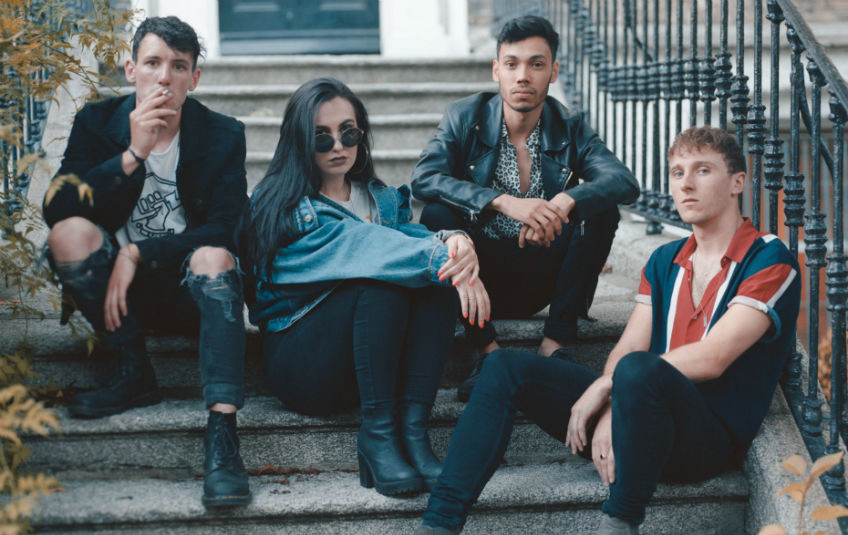 "Are You Ready?" - Sick Love unveil new single
Hi my Immortals and welcome to Lila's News!
Who says that from Ireland only Irish folk music comes, has not yet dealt with Sick Love deals. The band originates from the Do-It-Yourself scene from Dublin and was some time ago under the name of Sub Motion on the road. Now, with a new name and a brand new single in their luggage, they show with "Are You Ready?" a somewhat different side of Irish music. With a gaudy and yet quite charming rock sound, the four musicians introduce themselves to the masses.
Have recorded Sick Love the whole in the Herbert Place Studio is back with James Darkin, which already has Kanye West, Will.i.am and Rihanna has worked together. The debut single is very striking and makes you want more. Especially Rebecca's Voice still gives the raw sound the necessary polish and is our highlight of "Are You Ready?".
"We want our songs to have more punch than a prom night" - tells Sick Love.
Our magazine has the new song from Sick Love very much and suggests you to follow the band further..... We will keep you up to date!
Live and in color have Sick Love her single "Are You Ready?" in the Herbert Place Studio performs, check it out!
Image | Copyright: Sick Love, Jawdropper Management
Lila is out, be the beat with you!