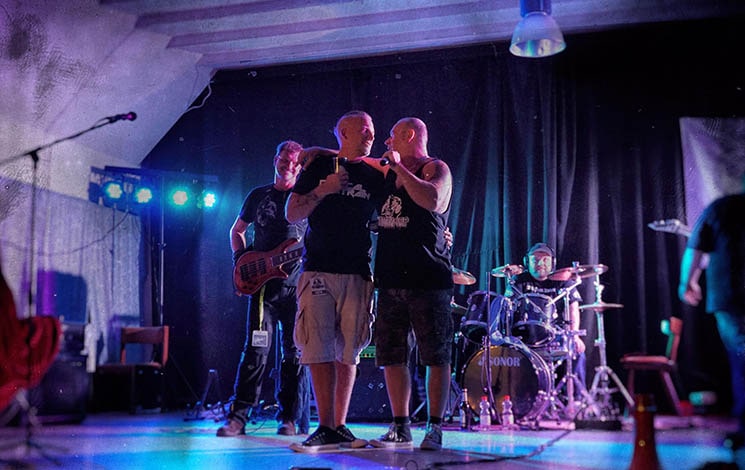 The BlattTurbo band evening on May 13 - An unforgettable evening with a lot of punk in Klosterhof
Hi and welcome to Lila's news!
With a lot of punk and good humor, the BlattTurbo now starts for the second time and announces itself this Saturday, May 13, with four bands from the underground. An unforgettable evening, that much can be said in advance.
Böser Wolf will kick off the evening with reinterpreted classics as well as their own rock songs, closely followed by Mieses Karma, who will heat you up with their energetic alternative rock sound. Ape Shack! will then tie in with the dynamics of Mieses Karma with their freedom-loving punk rock, complemented by Der dumme August, who will make the evening a memorable experience.
Where? Klosterhof Stotzheim, Stotzheimer Str. 36-38, 53881 Euskirchen
When? 6 pm
Tickets? at the venue, 10€
If you don't want to wait until Saturday, we can recommend the new BlattTurbo sampler, which will surely be available as a CD on site. The Vol. XIX sampler features all kinds of underground bands from the scene, from Señor Pilz, who performed at the last Escalate Festival to Böser Wolf. An absolute recommendation from us!
Lila is out, be the beat with you!