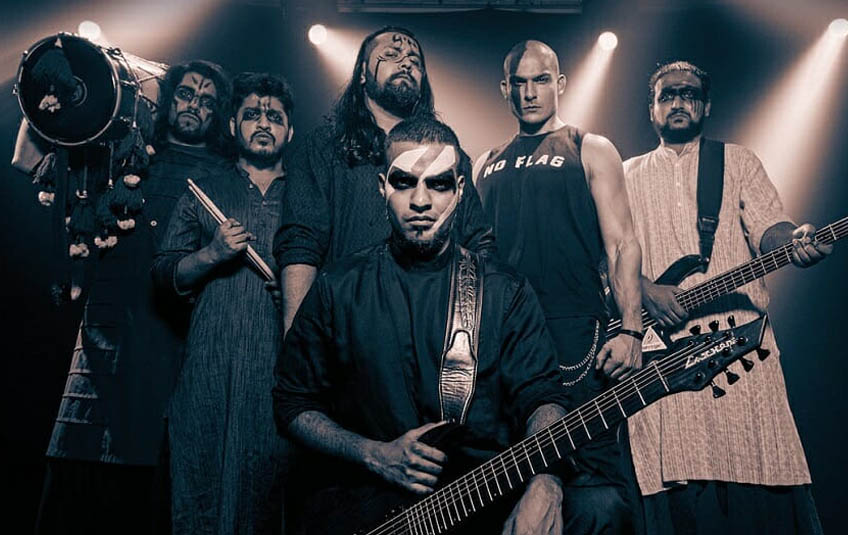 "Protectors of Panjabi Metal" - How Bloodywood take the scene by storm with their album "Rakshak"
Hi and welcome to Lila's review!
As a music magazine, we love the unusual, sounds with rough edges that make you want more even when you put the disc in repeatedly. Metal in particular offers the ideal basis for creative expression, combining different musical genres and developing one's own style. A band that has earned a place on the big stages of the scene with their original sound is Bloodywood, whose album we will present to you today.
India and metal sounds like a combination that you might not think of first, yet it harmonizes incredibly well together. Bloodywood mixes traditional music elements from Indian culture with energetic, anthemic metal and delivers the content in English as well as Hindi. The band's expressive messages are nevertheless understood, so that the band has been able to build up a broad fan base beyond the borders of their country with the universal language of music. That this constellation finds enthusiasm worldwide is also shown by their appearance at the Wacken Open Air Festival 2019.
All beginnings are hard, as they say, which is why the story of our heroes began in 2016 in New Delhi as a "one-man project" founded by former lawyer Karan Katiyar. With the idea of releasing Bollywood songs in a metal manner on YouTube, the solo project quickly turned into a two-piece band with singer Jayant Bhadula. Gradually the gaps closed, creating a band of six individual musicians who together as Bloodywood created something new.
With "Rakshak" , Bloodywood have released an expressive debut, of which we almost can't believe that this is really their first album. Right from the start you can tell that Bloodywood want to make a difference with their music and in the opening song "Gaddaar" they draw attention to the corruption of politicians in their country who try to win votes by spreading hate in their country. To stand up for the silent, to say something and also to get involved, that belongs to the most distinctive features of the band. Various topics both political and social are taken up by the band and processed in the form of ten songs in their album. So they talk about physical health, poverty, hope and faith or sexual violence as in the song "Dana Dan" and carry them together under the title of the album "Rakshak". About this, the band explains:
"Rakshak means 'protector' or 'guardian' in Hindi. We've always been as passionate about the message of our music as much as the music itself, and our goal has and always will be to make a positive impact on people's lives and on the planet".The band then add: "[On Rakshak] You'll hear songs that talk about combating mental illness, overcoming divisive politics, battling the poverty crisis, crushing corruption, eliminating sexual assault, hope, belief and undying determination".
Have a positive impact and make you think, they certainly succeeded. The lyrics are underpinned by their distinctive blend that takes you between haunting rap passages, loud guttural vocals as well as a steady rhythm. Post-hardcore meets metalcore and progressive groove metal here, which are paired with classical Indian instruments that bring in the necessary melodicism. With this authenticity and passion they put into their songs, one is already looking forward to what the band has to offer in the future.
Their tour, which also leads through Germany, was unfortunately postponed to the year 2023. We will not miss this opportunity in any case and look at the band and who knows, maybe you will see the guys with bands like Twelve Foot Ninja on tour? It would be desirable.
Here the music video to "Aaj":
Lila is out, be the beat with you!