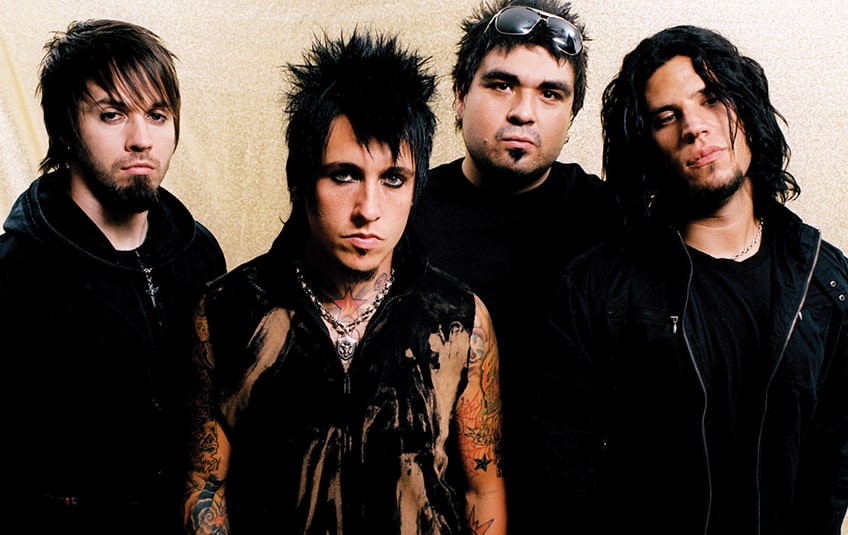 This is Papa Roach
This may not be a "Last Resort" but it is a resort with music. Hi and welcome to Lila's Review!
Sunday. The last day of relaxation, exhalation and rest before starting the week again. For a perfect Sunday evening and a good start of the week our studio provides today with a new review about "Papa Roach"!
The guys have formed in 1993 in Vacaville, California and initially belonged to the nu-metal wave in 1990. However, the band quickly distanced themselves from it and dedicated themselves to rock and metal music. Greats like "Rage Against the Machine" or "Faith No More" are mentioned by the guys as influences which in our opinion are reflected in some songs.
In the early 2000s, the band released their debut album "Infest" and occupied several places in the top ten in the charts. But that's not all: they went platinum three times in the USA, twice in Canada, achieved silver once in England and gold once each in Austria and Switzerland. "Infest" is the band's most successful album to date and brought them not only success, but also an appearance as support for "Rage Against the Machine". The quartet was nominated for the "MTV Music Awards" and for the 43rd Grammy Awards, but they returned home empty-handed.
More albums followed, such as "Lovehatetragedy", "Metamorphosis" or the album "F.E.A.R", which was released in 2015.
Since our studio has good knowledge in plus, minus, times and divided we have calculated that the band are already 30 years! (Look forward to a review of our site ,)).
Bye and have a great start to the week!
Image source: Universalmusic.com, Devin
Lila is out, be the beat with you!