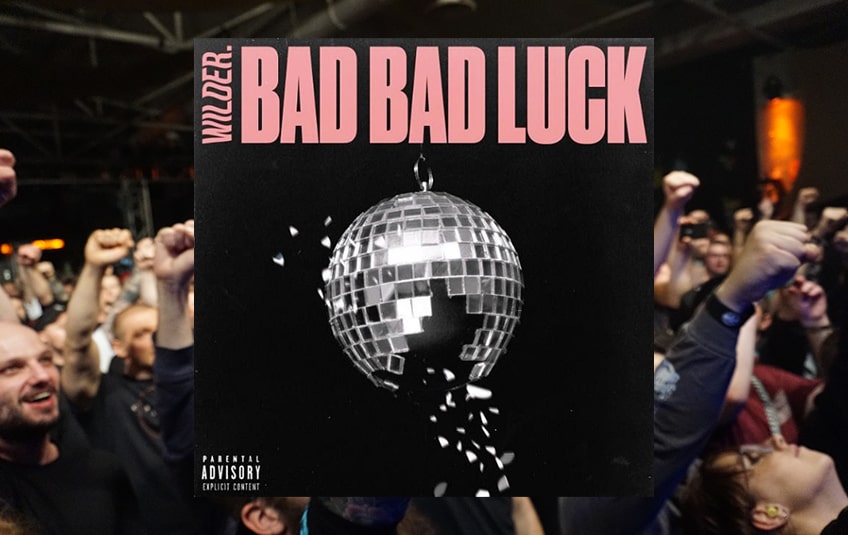 Honest, loud, dynamic: Wilder release debut disc "Bad Bad Luck
Hi and welcome to Lila's review!
Sometimes we just have Pesch in life and sometimes this Pesch changes into a little bit of happiness, if you look at it from a different perspective. Of course we can't have everything and things may not work out the way we want them to... but that's what music is for, to make you feel better:
For today we have brought you a special insider tip, in which a whole decade of experience as well as passion is and on the name of "Bad Bad Luck" listens. Look forward to the debut EP from Wild.
Wild is a fairly young band, but its members have known each other for several years and have often been on various stages. The two guys, Stephen Ramos (vocals/ guitar) and Nick fall (drums), from Long Beach play a distinctive, raw rock sound to which they adhere on their first Wild-The new album may still be a bit rough, but clearly show that there is still more potential and bigger stages are just waiting for them.
With "Bad Bad Luck" the duo tells of the last decade of their lives, letting go of the stories they've carried with them, and with this EP they strike the first Wild Chapter of hopefully quite a few. The pent-up emotions are reproduced in the form of light, dynamic tones and packed into an alternation between alternative and indie rock. The whole thing is accompanied by catchy guitar riffs, funky melodies and a variety of choruses that encourage you to sing along. The band tells about the genesis:
"After such a long period of anticipation, we are thrilled to finally release this EP. It accurately reflects who we are today and is an ode to our journey thus far. From establishing our presence as artists over the past 10 years, to the pain of leaving our old band, to growing out of certain relationships and leaving organized religion; this EP tells the story of it all. The tide has finally turned, and it's time to go wild".
Wild is a band that you should simply remember. Especially with their first EP they prove that their sound is not conventional and cannot be pigeonholed. It is their own style, which they have "Bad Bad Luck" to the world for the first time.
Lila is out, be the beat with you!