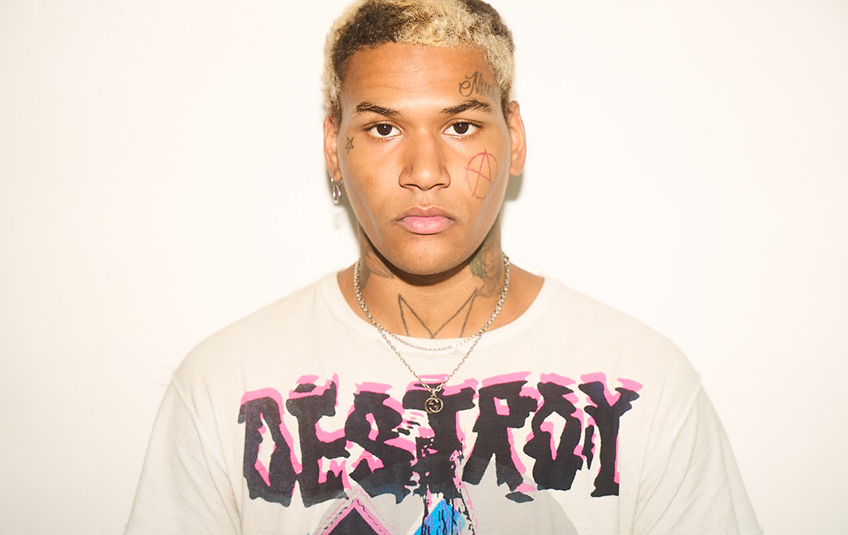 EKKSTACY announces eponymous album for Jan. 19 + single release "bella" and "i can't find anyone"
Hi and welcome to Lila's news!
Recently singing with Trippie Redd in "Problems" about the idea of success and happiness, the exceptional young artist announces EKKSTACY his new album for January 19 now.
The announcement of the album, which bears the same name as the musician, was accompanied by the release of two new singles, "bella / i can't find anyone". With "Bella" you can expect a garage-punk, post-rock song, which combines modern influences with the distinctive voice of EKKSTACY and incorporates indie sounds. In the song the musician tells about an unknown girl, whose search for her he describes with changing rhythms and a catching chorus. "I can't find anyone" is on the B-side of the new album and mixes melancholy with inner exhaustion as well as thoughts that haunt us from time to time.
The new album will be released via UnitedMasters and shows a more mature version of the young musician. It is a polished, sensitive sound that will be presented on "EKKSTACY" and already makes curious with the first single releases. In the new album EKKSTACY writes about the ups and downs from his life and reflects especially on the lonely moments he had to face in the past. It is an autobiography very much in the style of the musician, which even after his viral song, "i walk this earth all by myself", surprises.
We can only recommend you to listen to both singles and not to miss the release of the album (save the date: January 19, 2024)!
You want more from EKKSTACY ? Next year starts EKKSTACY his new tour and will also play in Germany. In addition to Cologne, fans can look forward to Frankfurt, Berlin and Hamburg, where the musician will make a stop together with Alex Sucks. Grab your ticket here.
Photocredit: Jason Nocito
Lila is out, be the beat with you!