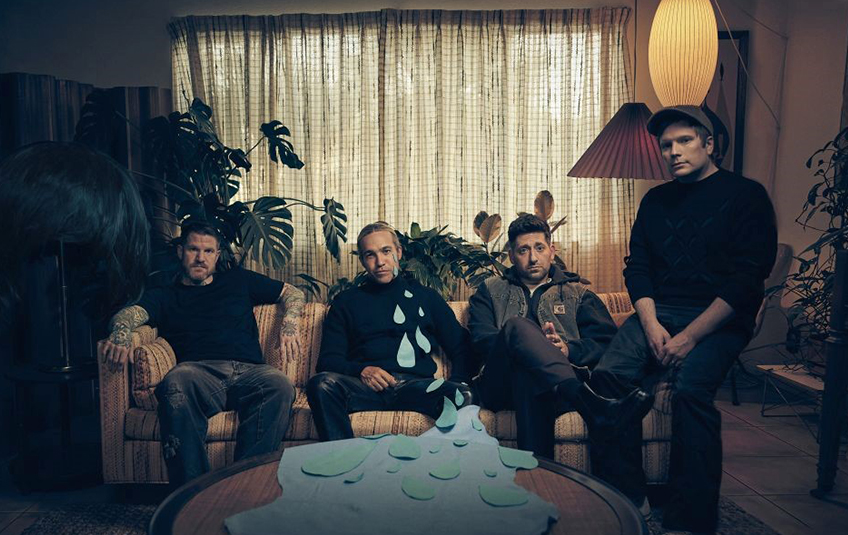 Fall Out Boy unveil new single "Love From The Other Side" - announcement of their album "So Much (For) Stardust" for 24 March
Hi and welcome to Lila's news!
For weeks you had been able to sense it: Cryptic messages on social media had fans of the band Fall Out Boy in an uproar, eagerly wishing for a follow-up to "Mania" . Now the first single from the new album,So Much (For) Stardust", is released today, announcing a promising start.
The new single "Love From The Other Side", according to our first impression, is inspired by albums like "American Beauty/ American Psycho" or "From Under The Cork Tree", which focused on raw, handmade rock. Their new song combines influences from earlier works while also leaving room for the version of Fall Out Boy, we heard on "Mania". It's dramatic, emotional and exudes the same humor that fans love about the band.
"Love From The Other Side" highlights the sound of a band that has been through a lot, yet never stops seeking adventure. Patrick (vocalist) tells about the album:
"Technology has made it really easy to make records much more quickly these days. There's nothing wrong with that, and that spontaneity can be exciting. But we wanted to get back to the way we used to work. We wanted to make a record that was really lovingly crafted and deliberate and patiently guided — like someone cooked you a delicate meal. I'm not a very proud guy, but I'm pretty proud of this record."
Not only does the band return to its musical roots, but also to its record label, Fueled By Ramen, on which they released "Take This To Your Grave". Johnny Minardi, Vice President A&R at Fueled By Ramen/Elektra comments:
"We're incredibly excited to welcome back Fall Out Boy to the Fueled By Ramen family. It's been twenty years since the release of their debut album on Fueled By Ramen, and it's a true pleasure to be working together again. Growing up in Chicago, I had the privilege of watching Fall Out Boy play DIY venues around the city, eventually growing into the global superstars we know them as today. They are a truly special band that has altered the landscape of rock music and who continually evolve with each new release. They have made an incredible album and we can't wait for the world to hear it."
The band are also making a comeback with renowned producer Neal Avron on their new album "So Much (For) Stardust". The producer had already worked with them on records such as "From Under The Cork Tree", "Infinity on High" and "Folie à Deux".
The story of the band from California, which was founded in 2001, is not over yet and lets us look forward to further chapters. However, Fall Out Boy wouldn't be Fall Out Boyif there wasn't a fitting music video in which the band's fairy tale is told. You can watch it here:
You can pre-order the new album here.. Save the date: 24. March.
Photocredit: Pamela Littky
Lila is out, be the beat with you!